Save the Date for Next Year's Conference
June 16, 2020
Sign Up to Receive Updates
The Power and Potential of Women
Join us for an exciting gathering of women leaders to discuss the challenges and paths forward to empower women in today's workplace.
Sponsor the 2020 Conference
If you would like to sponsor the event, please contact Michael Tith at 978-934-6659 or via email at: Michael_Tith@uml.edu.
2019 Keynote Speakers
Lorna Boucher
Managing Director and Chief Marketing Officer of Instinet Holdings Inc.
Lorna Boucher is managing director and chief marketing officer of Instinet Holdings Inc., the innovative equity trading arm of the Nomura Group. She serves on Instinet's executive committee, the global firm's most senior management organization.
Boucher has always embraced the challenges of leading a company at a major pivot point in its marketing or branding strategy. She launched her marketing career as part of an academic project while still a student at the Manning School of Business at UMass Lowell by proposing a marketing plan to help the small businesses in downtown Lowell compete with the shopping malls nearby. Her program was so well received that she was offered an internship and then her first full-time professional job with The Lowell Plan, a private, nonprofit organization dedicated to transformative projects for the city. Over the next 20 years, Boucher went on to more senior roles in marketing and brand management, ultimately relocating to New York City in the early 1990s to work for major global financial services firms including Bankers Trust Company, UBS and KCG Holdings.
In November 2017, Markets Media, a financial services industry media company, honored Boucher with the Women in Finance Award for Excellence in Marketing, also known as the "Marketing Maven" award.
Boucher currently serves on the Manning School's Advisory Board.
2019 Keynote Speakers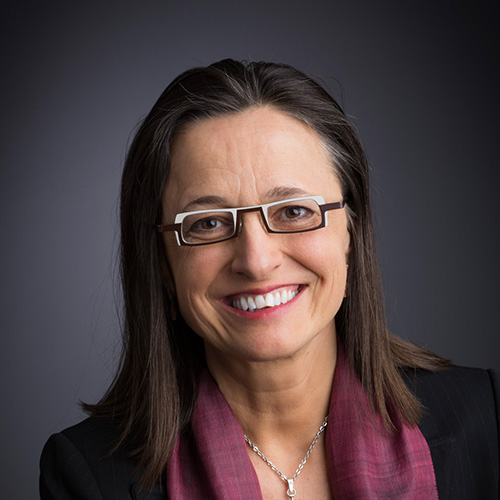 Sophie V. Vandebroek
Vice President of Emerging Technology Partnerships at IBM Corporation
Sophie V. Vandebroek, Ph.D. is the vice president of emerging technology partnerships at IBM Corporation, leading key strategic initiatives to scale IBM's partnerships and ecosystems. She was previously the chief operating officer for IBM Research, one of the world's largest and most influential corporate research labs. IBM Research is pioneering the most promising and disruptive technologies that will transform industries and society, including AI, Blockchain and Quantum Computing.
Prior to joining IBM, Vandebroek served for over a decade as corporate officer and chief technology officer at Xerox Corporation.
Vandebroek is a fellow of the Institute of Electrical & Electronics Engineers and holds 14 U.S. patents. She also serves on the board of directors of IDEXX Corporation and on the Massachusetts Institute of Technology School of Engineering dean's advisory council. Previously, Vandebroek served on the boards of Analogic Corporation and Nypro Corp and was a trustee at the Worcester Polytechnic Institute. She has a master's degree in electrical engineering from KU Leuven, Belgium, and a Ph.D. from Cornell University.
Track A - Move Your Business Career Forward
This track explores how women can build their careers and thrive in business and the boardroom. Through interactive presentations and facilitated panel discussions, we will address topics including demystifying the tech industry, pursing for-profit and nonprofit board memberships, and ongoing trends related to workforce changes. Throughout the sessions, we will discuss practical innovative approaches.
Track B - Cultivate Your Career Development Skills
Your career is a journey and you need a set of skills to help you navigate the turns and bumps along the way. This track will help women at all career levels develop these skills. Start by hearing a panel of women executives share the secrets to their success. Move on to a workshop on mastering the art of executive presence. Then learn how to silence your inner critic and overcome self-imposed obstacles. Together, these sessions will help you maximize your leadership potential.
Track C - Own Your Value: Focus on Work and Self
We deserve optimal health and a meaningful life. Work-life balance is something we are often striving for and never feel like we can attain. What if we change the conversation about balance and shift to the idea of work, self and value? We should be making time to create our own value through acts of increasing our knowledge, strategies and opportunities. This track will provide important insights and advice on the best ways to achieve well-being — both in yourself and in your workplace.
Track D - Empower, Engage, Inspire!
Modern leaders must be highly skilled, self-aware and able to take on difficult conversations and manage conflict resolution. The workshops in this track will provide personal skill evaluation and enhancement, and encourage energizing dialogue. Topics will range from transforming communication to emotional intelligence (EI) as a leadership predictor. You will leave thinking differently than when you started the conference, empowered as a leader after a day of self-discernment and skills enhancement.
---
2019 Sponsors
Chancellor's Level Sponsors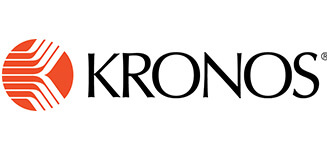 Collaborating Level Sponsors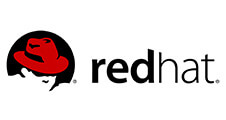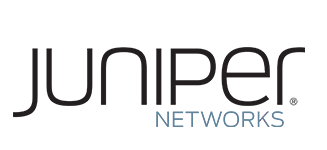 Partner Level Sponsors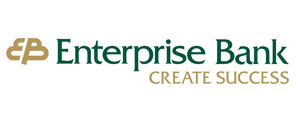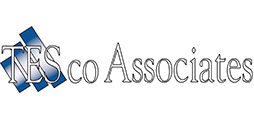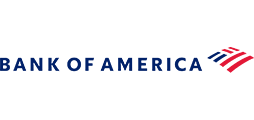 Supporter Level Sponsors

Become a sponsor for our next conference:
Learn More