7:30-8:30
Conference Check-In and Continental Breakfast
8:30-8:45
Welcome and Introductions
8:45-9:45
Morning Keynote - Jacqueline Moloney
UMass Lowell Chancellor Jacquie Moloney is a national leader in innovation in higher education. The first woman to lead the university since its founding in 1894, she was recognized in 2017 as one of seven prominent "Women Who Mean Business" by the Boston Business Journal. Since that year, UMass Lowell has been ranked in the top 15 of the Top 100 Women-Led Businesses in Massachusetts by the Boston Globe Magazine and the Commonwealth Institute.
In her 37 years with UMass Lowell—where she also earned two degrees—Moloney has served in a number of roles, including professor, researcher, dean and executive vice chancellor.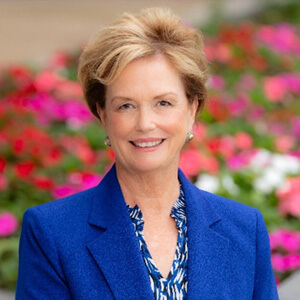 2:30 - 3:30
Afternoon Keynote - Abby Chin
Abby Chin is the Boston Celtics courtside reporter and studio host for NBC Sports Boston. While in her 10th season covering one of the most storied franchises in professional sports, Chin also served as an on-site reporter for NBC Sports at the 2018 Winter Olympics in Pyeongchang.
A graduate of the University of Colorado, where she earned a B.S. in broadcast journalism, Chin began her career as a production assistant for Monday Night Football at ESPN, moving on to become an on-air reporter and host in Alabama and then for NBC Sports Portland, where she covered the NBA's Portland Trail Blazers and PAC-12 football.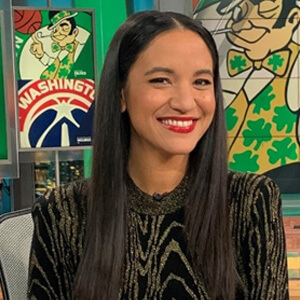 3:30-3:45
Closing Remarks
3:45-5:00
Closing Networking Reception