---
2020 Keynote Speakers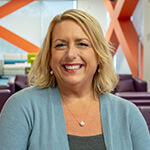 Barb Vlacich
Vice president, global sales operations & Chief of Staff
As vice president of global sales operations and chief of staff, Barb Vlacich manages teams across the world that directly support the Kronos sales teams, including inside sales, lead development, presales, cloud sales, and alliance partners. Her focus is on innovating the buying experience, from reimaging business processes to providing the expertise and resources to support customer interactions.
Vlacich joined Kronos in 2003 as director of HR and payroll services, helping Kronos establish new markets and expand their mid market base considerably, through new solution packaging for those markets. In 2006, she became vice president of presales operations, where she created specific industry-focused teams, and an expanded industry consultancy. She established a year round college intern program that today thrives globally. In her current position, she created a pivotal Sales Management Council that has become a central think tank for the entire sales organization.
Upon her arrival at Kronos, Vlacich brought a wealth of knowledge on global sales cycles and strategies and experience with both vendors and consulting companies within the workforce management industry. Some of her prior roles include practice director of human resources management systems at Delphia Consulting and director of North American presales at Sage Software (formerly Best Software) as well as a variety of executive roles.
A sought-after speaker and thought leader, Vlacich has presented at many industry conferences including the American Management Association, American Payroll Association, and Massachusetts Conference for Women on topics ranging from creating an outstanding customer experience to managing high-performing teams. She also founded the Kronos Women's Leadership Forum in 2009. Her creativity, leadership and ability to get things done have been all key reasons she has received the Kronos SVP MVP award for the global sales organization for the last 7 years.
Vlacich attended Rider University and currently serves on the boards of UTEC (United Teen Equality Center) based in Lowell, Mass and the serves on the 2020 WOB (Women on Boards) Steering Committee.
2020 Keynote Speakers
---
2019 Keynote Speakers
Lorna Boucher
Managing Director and Chief Marketing Officer of Instinet Holdings Inc.
Lorna Boucher is managing director and chief marketing officer of Instinet Holdings Inc., the innovative equity trading arm of the Nomura Group. She serves on Instinet's executive committee, the global firm's most senior management organization.
Boucher has always embraced the challenges of leading a company at a major pivot point in its marketing or branding strategy. She launched her marketing career as part of an academic project while still a student at the Manning School of Business at UMass Lowell by proposing a marketing plan to help the small businesses in downtown Lowell compete with the shopping malls nearby. Her program was so well received that she was offered an internship and then her first full-time professional job with The Lowell Plan, a private, nonprofit organization dedicated to transformative projects for the city. Over the next 20 years, Boucher went on to more senior roles in marketing and brand management, ultimately relocating to New York City in the early 1990s to work for major global financial services firms including Bankers Trust Company, UBS and KCG Holdings.
In November 2017, Markets Media, a financial services industry media company, honored Boucher with the Women in Finance Award for Excellence in Marketing, also known as the "Marketing Maven" award.
Boucher currently serves on the Manning School's Advisory Board.
2019 Keynote Speakers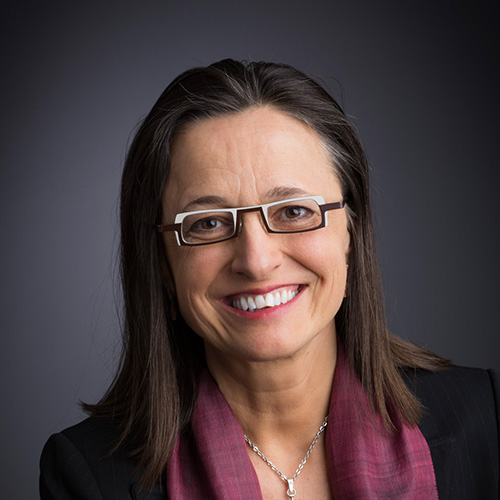 Sophie V. Vandebroek
Vice President of Emerging Technology Partnerships at IBM Corporation
Sophie V. Vandebroek, Ph.D. is the vice president of emerging technology partnerships at IBM Corporation, leading key strategic initiatives to scale IBM's partnerships and ecosystems. She was previously the chief operating officer for IBM Research, one of the world's largest and most influential corporate research labs. IBM Research is pioneering the most promising and disruptive technologies that will transform industries and society, including AI, Blockchain and Quantum Computing.
Prior to joining IBM, Vandebroek served for over a decade as corporate officer and chief technology officer at Xerox Corporation.
Vandebroek is a fellow of the Institute of Electrical & Electronics Engineers and holds 14 U.S. patents. She also serves on the board of directors of IDEXX Corporation and on the Massachusetts Institute of Technology School of Engineering dean's advisory council. Previously, Vandebroek served on the boards of Analogic Corporation and Nypro Corp and was a trustee at the Worcester Polytechnic Institute. She has a master's degree in electrical engineering from KU Leuven, Belgium, and a Ph.D. from Cornell University.