---
2021 Speakers
Karoline Evans
Karoline Evans, Ph.D. is an assistant professor of management in the Manning School of Business and a research associate in the Center for Women and Work at UMass Lowell. Her research focuses on how social relationships, team dynamics, and leadership affect work outcomes. During the pandemic, she extended this work to examine how leaders can help guide teams in their virtual environments and how pandemic-related changes in work relationships may influence performance. She has consulted for companies in manufacturing, energy, and product development as part of her work. Before her academic career, she worked in R&D at Accenture Technology Labs where she specialized in emerging mobile technologies and developing workplace innovation best practices.
Twitter handle: @KarolineAtWork
---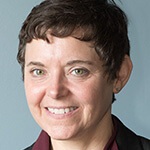 Anne Maglia
Anne Maglia serves as the associate vice chancellor for research administration and integrity for UMass Lowell. Her primary responsibility is to ensure effective administration of the university's sponsored research portfolio and compliance with sponsor terms, university policies, and local, state, and federal laws and regulations relating to the conduct of research.
Maglia served at the National Science Foundation as a science adviser and program director for six years; prior to that she was an Associate Professor of Biological Sciences at Missouri University of Science and Technology where her research focused on bioinformatics and biodiversity. She has a B.S. in Zoology from Ohio University, an M.S. in Biology from East Tennessee State University, and a Ph.D. in Ecology and Evolutionary Biology from the University of Kansas.
Maglia is a certified project management professional and earned MS certificates in both Program and Project Management from the George Washington University School of Business.
Maglia oversees the Office of Research Administration, the Office of Research Integrity and Research Support Services. The Office of Research Administration provides assistance to faculty and research staff in all aspects of obtaining and managing extramural funding. The Office of Research Integrity provides training and assistance regarding university, federal, state and local regulations pertaining to research activities. Research Support Services provides personalized assistance and consultation throughout the complete cycle of research efforts.
2021 Speakers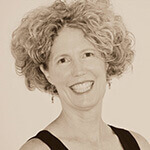 Tara Healey
Tara Healey is the founder and director of Harvard Pilgrim Health Care's Mind the Moment mindfulness program.
In addition to holding an M.Ed. in Health Education and having over twenty years of experience in organizational development, Tara is a longtime practitioner of mindfulness meditation and an advocate for the health benefits associated with its practice. The comprehensive suite of mindfulness courses developed by Tara at Harvard Pilgrim have been conducted at over 200 organizations, reaching over 15,000 individuals. Additionally, Tara has spoken about mindfulness at numerous events domestic and abroad and has contributed articles to Mindful Magazine and the Harvard Business Review blog.
---
Kelsey M. Mangano
Kelsey M. Mangano, Ph.D., R.D., is assistant professor and director of nutritional science in the Department of Biomedical and Nutritional Sciences at UMass Lowell. She is a member of the Center for Population Health at UMass Lowell and Center for Microbiome Research at UMass Medical School. Professor Mangano also holds an Adjunct Faculty appointment at the Marcus Institute for Aging Research, Hebrew SeniorLife, Harvard Medical School affiliate. Professor Mangano's research lab aims to elucidate mechanisms behind the impact of nutritional factors and food additives on musculoskeletal aging and the gut. Current mechanisms include alterations in the gut microbiome and metabolomic response to nutrition.
For more information and contact details: Google Scholar Profile, Faculty Website, Twitter handle: @ManganoKelsey
---
2020 Speakers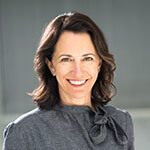 Robin Jones
Principal, U.S. Workforce Transformation Leader, Deloitte
Dr. Robin Jones is a principal at Deloitte with 22 years of organization and workforce transformation consulting experience. She spent the majority of her career advising business leaders of technology, media, and telecommunications companies through complex business transformations.
With a focus on the future of work, Jones advises senior executives as they contemplate how data, technology and societal changes are impacting the work, workforce and workplace. At Deloitte, Jones leads the Workforce Transformation Offering with end-to-end responsibility for the market, services and talent, and serves on the CEO's Marketplace Leadership Team in Deloitte Consulting.
Jones completed her Ph.D. in civil and environmental engineering at the Georgia Institute of Technology and in the late 1990s published research on the future of work for architecture, engineering and construction, focusing on the technological changes, innovation, value creation opportunities and executive skills required to lead companies into the 21st century. She holds an M.S. in architecture and B.S. in interior design from California Polytechnic State University, San Luis Obispo.
2020 Speakers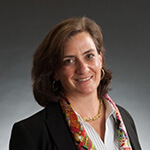 Elizabeth J. Altman
Assistant Professor of Management, Manning School of Business
Dr. Elizabeth J. Altman is an assistant professor of management in the Manning School of Business at UMass Lowell. She has served as a visiting professor at the United States Military Academy at West Point and as a visiting scholar at the Harvard Business School. Altman researches strategy, innovation, platforms, ecosystems and organizational change.
Her work has been published in the Harvard Business Review, MIT Sloan Management Review, Journal of Management Studies and other internationally recognized management journals and books. Altman serves as guest editor for the MIT Sloan Management Review "Future of the Workforce" project, a joint research effort with Deloitte and part of the Big Ideas Initiative.
Before academia, Altman spent 19 years in industry, primarily in mobile telecommunications, with nine years as a vice president at Motorola. She holds a doctorate in business administration from Harvard University, master's of science degrees in mechanical engineering and management from the Massachusetts Institute of Technology and a bachelor of science degree in mechanical engineering from Cornell University.