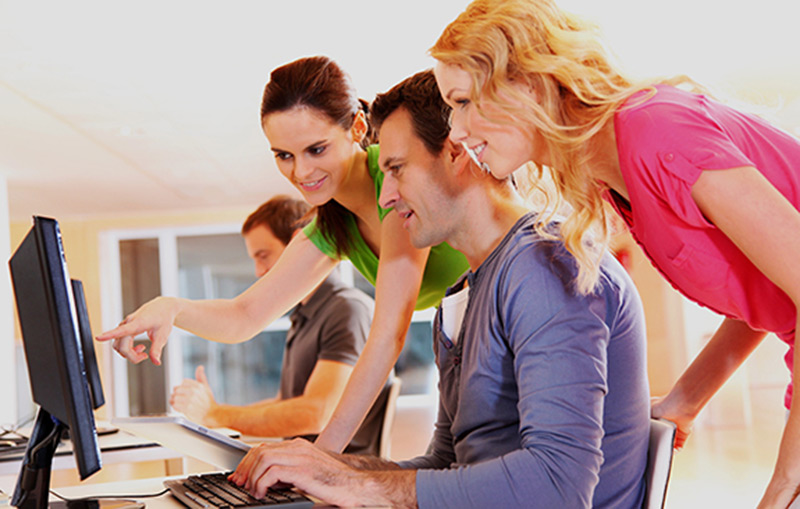 With a large selection of courses and expert instructors, UMass Lowell serves as an important educational resource for business and industry. The University -- which is particularly well-known for its engineering, information technology, and manufacturing programs -- provides training to employees from over 1400 companies on campus and at numerous off-campus locations.
As a fully-accredited, state university, we are able to offer a wide array of training areas, personalized assistance and college credit for the training we conduct at your workplace.
Competitive Pricing
Call us for a quote! Our corporate training coordinator will be happy to meet with you to discuss a pricing structure and training format that best suits your company's training needs and budget. Prices vary by subject matter, duration, number of students, etc.
On Site at Your Company OR On Campus at Our Facilities
Depending on your company's particular needs, our courses can be taught on site at your company location, or on campus in our facilities. Many companies have elected to have our instructors teach at their site so that employees can be trained on company-specific equipment.
Our flexible course delivery options allow you to schedule training around your workload. We provide customized training by the day, week, or month - during or after working hours. Help your company save on travel expenses and relieve your employees from spending time away from the office by taking advantage of these flexible benefits!
Business and Industry Collaboration
The University is constantly exploring new models for collaboration with business and industry. By working together with companies to develop cutting-edge training programs, we actively contribute to growing a workforce knowledgeable of industry-relevant technologies. As a public, nonprofit university, UMass Lowell welcomes input from the surrounding business community. Area businesses work with the University to keep abreast of the latest industry trends and new technologies through their participation on our industry advisory boards, as part-time faculty, and through industry-sponsored research. Whether you're interested in bringing our training programs onsite to your company, hiring recent graduates or interns, or providing valuable input on one of our industry advisory boards, please contact us... We value your input!
UMass Lowell is dedicated to providing high-quality training along with great customer service. Find out how you can put the knowledge resources of UMass Lowell to work for your company... Contact corporate_education@uml.edu.