On Campus and Online Engineering Degrees
Advance the world and your career with engineering degrees and certificates you can afford. Learn from expert engineering faculty and engage in cutting-edge research. You will benefit from extensive Curricular Practical Training (CPT), Optional Practical Training (OPT) opportunities and a network of exceptional professional contacts with UMass Lowell's on campus and online engineering degrees.
Explore Engineering Programs at UMass Lowell
Communications Engineering

Engineering Data Analytics

Field Programmable Gate Array

Integrated Engineering Systems

Materials Science & Engineering

Medical Imaging & Instrumentations

Microelectromechanical Systems/Nanoelectromechanical Systems

Microwave & Wireless Engineering

Modeling, Simulation & Control of Systems & Processes

Structural Dynamics & Acoustic Modeling Techniques
Biomedical Engineering & Biotechnology, M.S.

Chemical Engineering, M.S.E.

Civil Engineering, M.S.E.

Computer Engineering, M.S.E.

Electrical Engineering, M.S.E.

Energy Engineering, M.S.E.

Industrial Engineering, M.S.E.

Marine Science & Technology, M.S.

Mechanical Engineering, M.S.E.
Biomedical Engineering & Biotechnology, Ph.D.

Biomedical Engineering, Ph.D.

Chemical Engineering, Ph.D.

Computer Engineering, Ph.D.

Electrical Engineering, Ph.D.

Energy Engineering, Ph.D.

Industrial Engineering, Ph.D.

Marine Science & Technology, Ph.D.

Mechanical Engineering, Ph.D.

Plastics Engineering, Ph.D.
Engineering Degree Careers
Develop an in-demand skillset in a renowned field for high levels of job satisfaction. U.S. News recognizes UMass Lowell for providing top-rated programs in Biomedical Engineering, Chemical Engineering, Civil and Environmental Engineering, Electrical and Computer Engineering, Mechanical Engineering and Plastics Engineering.
Source: Lightcast, 2023
"Overall employment in architecture and engineering occupations is projected to grow 4 percent from 2021 to 2031 ... this increase is expected to result in about 91,300 new jobs over the decade."
Top Companies Hiring UMass Lowell Engineering Graduates
Amazon
Analog Devices
BAE Systems
Dell Technologies
Medtronic
Millipore Sigma
Pfizer
Raytheon Technologies
Takeda Pharmaceutical Company
Faculty Spotlight
Gulden Camci-Unal, Ph.D.
For Gulden Camci-Unal, the overarching goal of her research is to improve human health and quality of life. Her research is at the interface of biomaterials and bioengineering and has made important contributions to the generation of engineered platforms for cardiac, cardiovascular and bone tissue engineering. Her research interests include the design, synthesis and characterization of functional biomaterials for applications in tissue engineering and regenerative medicine, developing in vitro disease models for personalized medicine and low-cost point-of-care diagnostics.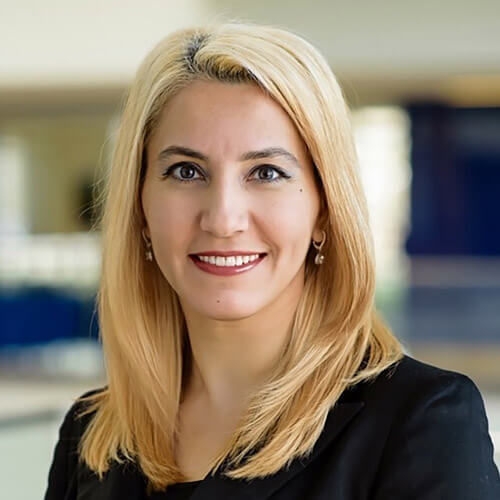 Real Faculty. Real Campus. Real Research.
On campus or online, you'll learn from expert educators and industry luminaries in UMass Lowell's Francis College of Engineering, who are committed to ensuring your academic and professional success.
Advanced Learning and Facilities
Refine designs and develop prototypes in our 8,500-square-foot MakerSpace or conduct cutting-edge research in the Saab Emerging Technologies and Innovation Center on nanomanufacturing, biomaterials, robotics and more. We offer more than 25 institutes, centers, and labs to enhance your learning experience.
Success Story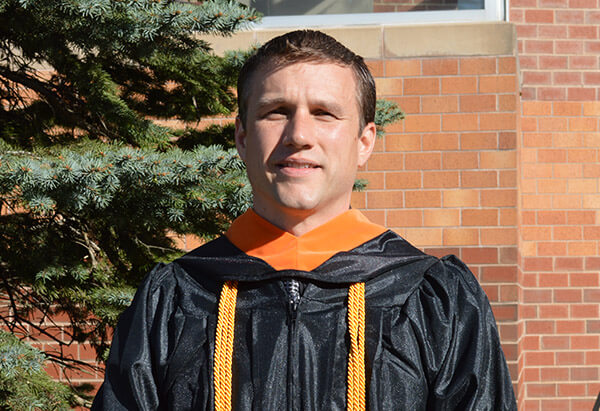 Highest Lifetime ROI
UMass Lowell has the highest lifetime return on investment for public research universities in Massachusetts. Our online tuition is among the lowest in the U.S. Additionally, substantial scholarships, grants and other financial aid opportunities are provided.
Stackable Credits
Our engineering programs build upon themselves. As you move from certificates and bachelor's degrees to graduate certificates and master's degrees, you may apply previously earned credits toward your next pursuit.
---
Commitment to Diversity and Inclusion
UMass Lowell is proud to be recognized by the American Society for Engineering Education for making significant, measurable progress in increasing our engineering programs' diversity, inclusion and degree attainment outcomes.
Begin Your UMass Lowell Journey Today
Apply Now