Online Information Technology Degrees and Certificates
Earn an information technology (IT) degree through UMass Lowell's Richard A. Miner School of Computer & Information Sciences, ranked among the best in the nation by U.S. News & World Report. With multiple start dates throughout the year and 6-, 8- and 10-week courses, you can complete your program quickly and accelerate your success.
Explore Online IT Degrees and Certificates
Information Technology: Population Health Informatics & Technology Minor Option, B.S.

Information Technology: Second Degree, B.S.
Build High Demand IT Skills
Specialize your studies by concentrating your education in various areas, including:
Cyber Security
IT Management
Human-Computer Interaction
Multimedia
Network Security
Web Development
Operating Systems
Information Technology Degree Careers
Our IT graduates move on to rewarding careers in programming, information security, database management, website design, computer networking and more.
Source: Lightcast, 2023, IT Jobs in Massachusetts
"The median annual wage for computer and information systems managers was $159,010 in May 2021."
Top Companies Hiring UMass Lowell Information Technology Graduates
Amazon
Oracle
Dell Technologies
BAE Systems
IBM
Microsoft
Fidelity Investments
Google
Raytheon Technologies
Xinwen Fu, Ph.D.
Xinwen Fu is an international expert on Internet security and forensics and spearheads efforts to help protect the United States' national cyberinfrastructure. He not only has invented technology to prevent cyber-related crime, but he is also a leader in digital forensics education and research supported by the National Science Foundation. His team's research into how Google Class can be used to track passwords and steal other personal information has been featured on CNN and in major news and technology publications.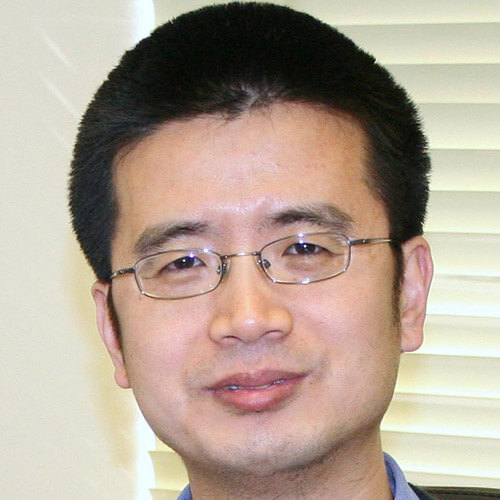 Real Faculty. Real Campus. Real Research.
Whether you study online or on-campus, you'll learn from UMass Lowell's world-class faculty at the Kennedy College of Sciences, experts who are advancing the IT field. Our faculty-led programs, and wide selection of courses, will provide you with a solid foundation in the most widely used information systems and languages.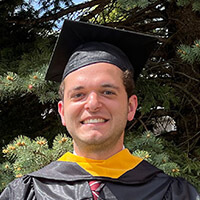 "With computers, you can work from home. I can work in a school, in a gym if I want, you know, doing other things. I mean [the B.S. in IT] is a great avenue for possibility ... UMass Lowell is a great university, very organized, very dedicated to their students."
---
Alex Kourmanopoulos
B.S. in IT, Second Degree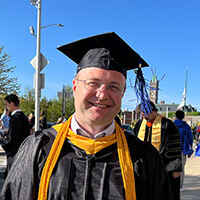 "I went into [the degree] thinking I knew everything, but I didn't, and that was fun to get into some classes beyond what I do professionally and say, 'Okay, yeah, this has applicability."
---
Myles Angel
B.S. in IT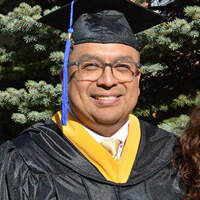 "Information technology is a very scientific and mathematical field. I didn't feel that a Bachelor of Arts would satisfy my requirement. I wanted to stick with the path of science, and UMass Lowell was one of the few universities out there whenever I first enrolled that offered a Bachelor of Science in IT that was fully online."
---
Bobby Yanez
B.S. in IT
Upon graduation, you may take advantage of the worldwide network of UMass
alumni
.
Highest Lifetime ROI
UMass Lowell has the highest lifetime return on investment for public research universities in Massachusetts. Our online tuition is among the lowest in the U.S. Additionally, substantial scholarships, grants and other financial aid opportunities are provided.
Stackable Credits
Our IT programs build upon themselves. As you move from courses to certificates to degrees, you may apply the education you earn toward the next step in your journey.
FAQs
There are many advantages to completing an information technology degree online. IT degrees are well known for their return on investment, and many students find online courses very flexible, affordable and convenient. At UMass Lowell, online programs are held to the same academic standards as on-campus programs. Students achieve the same diploma whether they complete their programs on-campus or online.
IT professionals are in demand in nearly every industry, and an information technology degree will prepare you for many well-paid career opportunities.
According to the Bureau of Labor Statistics, "employment in information technology occupations is projected to grow 15 percent from 2021 to 2031, much faster than the average for all occupations."
Information technology degrees are known for their significant return on investment, with many graduates pursuing careers as database administrators, computer systems analysts, web developers and more.
Information technology graduates are presented with a comprehensive range of career opportunities. A degree in IT will prepare you to apply computing and technical knowledge to business processes. Many computer science majors pursue careers as software developers. Students who pursue a degree in information technology should speak to their advisor and career services about their career and learning goals.
Begin Your UMass Lowell Journey Today
Apply Now