Earn Your Doctorate or Master's in Education Online
Transform your future with a graduate certificate, doctorate or master's in education online. Whether you want to start a career as a teacher or advance your skills and impact, UMass Lowell's low tuition, multiple start dates per year and accelerated class options make pursuing your future as an educational leader affordable and convenient.
Explore Graduate Education at UMass Lowell
Curriculum & Instruction, M.Ed.

Curriculum & Instruction: Applied Behavior Analysis & Education Option, M.Ed.

Curriculum & Instruction: Initial Teacher License Option, M.Ed.

Education Administration, M.Ed.

Massachusetts Teachers Only

Education Administration, M.Ed.

Education Administration: Higher Education Option, M.Ed.

Reading & Language, M.Ed.

Massachusetts Teachers Only

Reading & Language, M.Ed.
Education Degree Careers
UMass Lowell's education programs will prepare you to be an agent of change, ready to meet local, national and global challenges today and in the future.
Source: Lightcast, 2022, Educators in Massachusetts
"Overall employment of postsecondary teachers is projected to grow 12 percent from 2021 to 2031, much faster than the average for all occupations."
"About 132,600 openings for postsecondary teachers are projected each year, on average, over the decade. Many of those openings are expected to result from the need to replace workers who transfer to different occupations or exit the labor force, such as to retire."
Top Companies Hiring UMass Lowell Education Graduates
Boston Public Schools
Bunker Hill Community College
Cambridge Public Schools
Chelsea Public Schools
Framingham Public Schools
Haverhill Public Schools
KinderCare
Lawrence Public Schools
Lowell Public Schools
Mount Wachusett Community College
Needham Public Schools
University of Massachusetts
Westford Public Schools
Faculty Spotlight
A.J. Angulo, Ed.D.
A.J. Angulo, professor of education, is an award-winning scholar who has researched higher education since 1997. He is the Executive Director of the Consortium for International Exchange, Leadership, and Opportunity and co-editor of the History of Education Quarterly. Angulo has served as Principal Investigator on more than $2.5 million in federally funded higher education grant projects and helped pilot UMass Lowell's popular Live Online course format.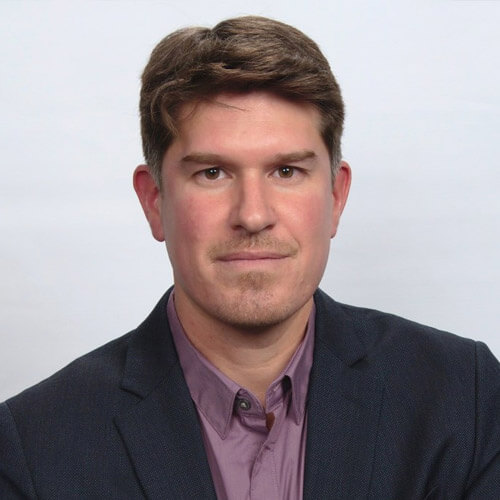 Real Faculty. Real Campus. Real Research.
Faculty-led programs and small class sizes provide UMass Lowell's students with in-demand skills and knowledge to advance instruction, curriculum development and educational leadership.
Whether you study online or on-campus, you'll learn from UMass Lowell's world-class
faculty in the School of Education
, experts conducting innovative research on English learners, early literacy, instructional leadership and education policy and practice.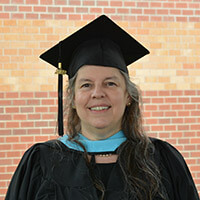 "Through all the course work here at UMass Lowell, I was able to connect every class that I took with things that were currently relevant to what I was doing, so to me, it was more work, but it was stuff that complimented rather than crowded out my time."
---
Kim Shanahan
M.Ed. Reading and Language
"It was a really great experience. The teachers were great; they were helpful, very understanding, always willing to help. It's a great program, and I would recommend it to anybody."
---
Kimberley Funk
M.Ed. Curriculum and Instruction
---
Michael Kalenoski
M.Ed. Administration: Higher Education Option
"Since completing, I've been able to get a promotion in my job."
Upon graduation, you may take advantage of the worldwide network of UMass
alumni
.
Highest Lifetime ROI
UMass Lowell's online tuition for teachers is among the lowest in the nation, while graduates report the highest lifetime return on investment (ROI) among public research universities in Massachusetts. You may also benefit from federal financial aid, scholarships and grants to help make your education even more affordable.
Stackable Credits
Our education programs build upon themselves to accelerate the next step in your journey. You can apply courses you've completed toward graduate, post-graduate and doctoral degrees.
Begin Your UMass Lowell Journey Today
Apply Now