Please Note:
Test requirements for some graduate applications have been
temporarily waived
.
Pursue Your Purpose and Become a Leader in Higher Education
With UMass Lowell's Master of Education in Education Administration: Higher Education Option M.Ed. program, you will expand your abilities and learn how to make a lasting impact on the continued and future success of higher education institutions. Taught and developed by UMass Lowell's exceptional educators, the program's robust and relevant curriculum will provide the knowledge you need to effectively manage change within a higher education environment and tackle the many challenges facing colleges and universities today.
Having offered this program on campus for a decade, UMass Lowell has converted this degree into an online format — maintaining the same high-level academic standards and experience. The unique feature of this online program is that during the academic year all courses are delivered through the live online format (students attend class online in real time at specific days and times each week) with summer courses offered in the traditional online format (students complete coursework each week as their schedules allow). Live online courses replicate the live, instant interaction of a traditional in-person classroom while still offering the convenience of online learning.
With a strong focus on theory and practice informed by faculty expertise and knowledge, the online M.Ed. in Education Administration: Higher Education Option offers flexibility for working professionals, an affordable tuition rate and a high-touch experience. Graduates of the program take away a balanced understanding of current topics in the field being explored by practitioners and researchers, as well as a sense of belonging that comes from being part of UMass Lowell's intellectually vibrant educational community.
This online master's in education administration program serves aspiring as well as established professionals in higher education, including individuals with prior college work experience, those who hold current positions in different areas of higher education (such as student or academic affairs, housing and residential life, admissions, advising or research), and those who have an interest in doctoral studies. While prospective students should ideally be working or interning at a four-year school, a research university or a community college, applications from those with a wide range of work and educational experiences are also encouraged.
Employment of postsecondary education administrators is projected to grow 4 percent from 2019 to 2029, with expected growth resulting from increasing student enrollment in colleges and universities. The median annual wage for postsecondary education administrators was $97,500 in May 2020.
GAIN VALUABLE KNOWLEDGE IN THE FIELD OF HIGHER ED
With UMass Lowell's online M.Ed. in Education Administration: Higher Education program, you will position yourself for a successful career in higher education leadership and deepen your understanding of a diverse range of relevant and timely topics including:
Theory, research and practice related to scholarship, teaching, change and innovation in higher education
The cognitive, moral, psycho/social, environmental and identity development of college students
Global learning trends and challenges, and their impact on the college campus
The admission, retention and achievements of minorities in higher education
Models of program evaluation and their effect on decision making
Effective practices in the planning, design and implementation of employee engagement and professional development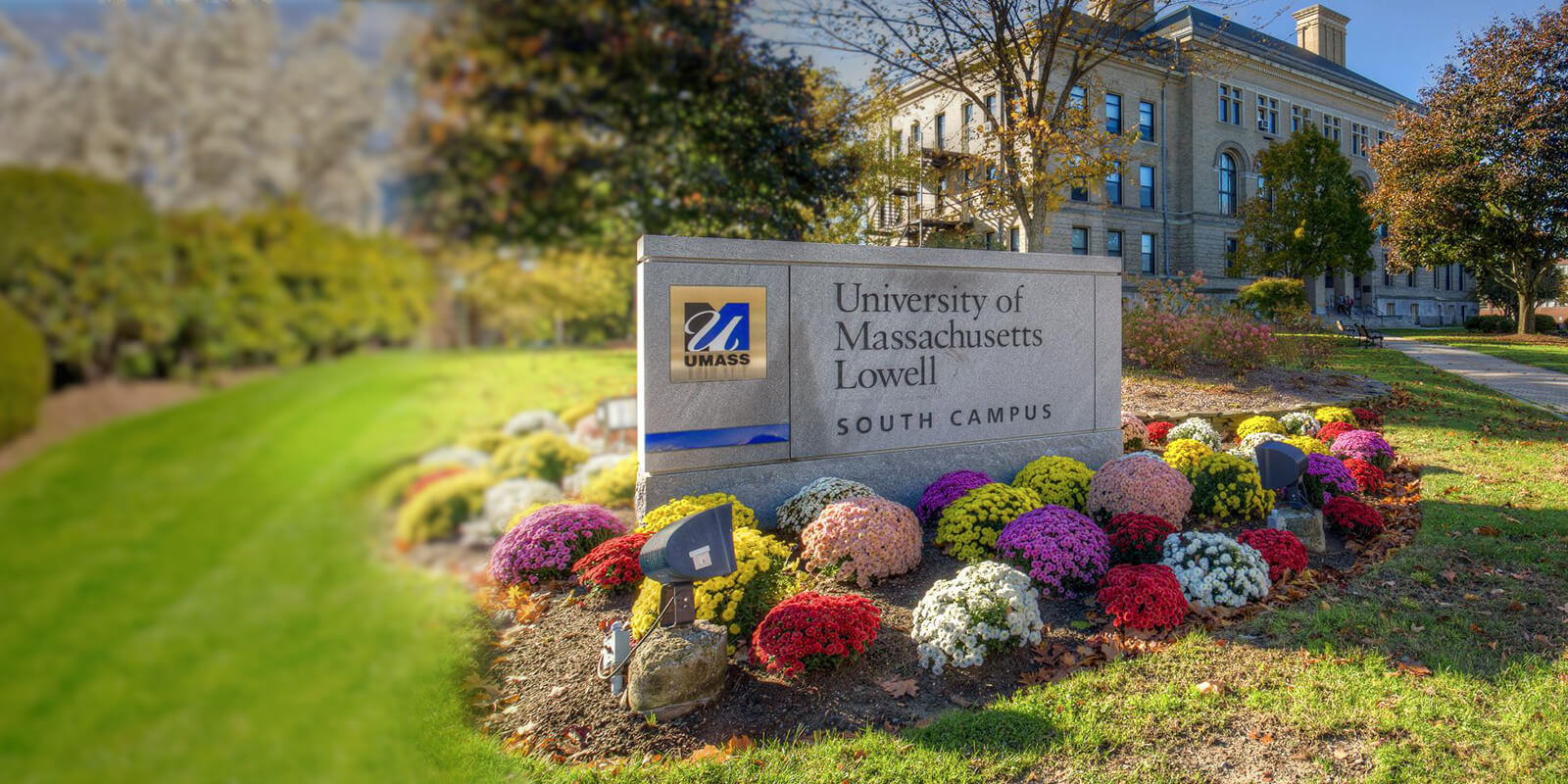 LEARN FROM EXPERT PRACTITIONERS AND RESEARCHERS
For nearly 125 years, UMass Lowell's School of Education has been a leader in the field of education offering world-class programs with a reputation for innovation and excellence. School of Education faculty members understand today's education climate, and offer in-depth knowledge and expertise as active researchers, instructors, thought leaders and policy specialists. The School of Education's commitment to "Education for Transformation" enables students to:
Demonstrate excellent knowledge, judgment and skills in their area of professional focus
Use inquiry and research to address higher education leadership changes and challenges
Promote equity of educational opportunity and access for all members of the higher education community
Collaborate with other leaders, educators and community representatives to support educational excellence in higher education
As a public research university, UMass Lowell offers students the opportunity to work alongside accomplished researchers on the implementation of grant-funded projects. Applicants to UMass Lowell's M.Ed. in Education Administration: Higher Education Option program are automatically considered for a Graduate Fellowship, which gives emerging professionals an immersive, experiential learning experience that makes an impact on the lives of students.
Have Questions?
For more information about the Master of Education in Education Administration: Higher Education Option, M.Ed., please contact A.J. Angulo, Ed.D. at
AJ_Angulo@uml.edu
.