Online Degree and Certificate Programs in Business, Finance and Economics
In today's rapidly evolving digital landscape, the demand for professionals with expertise in business, finance and economics is higher than ever before. With the flexibility of online learning, you can pursue a degree in these fields from the comfort of your home without compromising on the quality of education on-campus students receive.
The online business degrees and certificates offered through UMass Lowell's AACSB-accredited Manning School of Business will teach you the behaviors and styles of successful leaders, while the Economics program offered through the College of Fine Arts, Humanities and Social Sciences will prepare you for lucrative salaries and career opportunities.
On-Campus and Online Business Degrees and Certificates
No GMAT or GRE required for master's applicants.
School of Excellence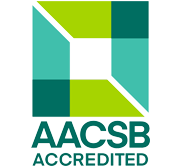 UMass Lowell's business programs are offered through the Manning School of Business, which is accredited by the Association to Advance Collegiate Schools of Business International (AACSB) — an elite distinction earned by less than five percent of business schools worldwide.
Of more than 16,000 business schools worldwide, less than 5 percent are AACSB accredited. Our programs meet the highest academic standards, giving you a competitive advantage in the job market.
Learn more about AACSB accreditation »
Business Degree Careers
Our faculty-led, small class sizes provide undergraduate and graduate students with in-demand skills and knowledge employers seek in the ever-evolving business industry. UMass Lowell business graduates find careers in accounting, finance, management, analytics, economics, marketing and more.
Source: Lightcast, 2022
"Overall employment in business and financial occupations is projected to grow 7 percent from 2021 to 2031. This increase is expected to result in about 715,100 new jobs over the decade. In addition to new jobs from growth, opportunities arise from the need to replace workers who leave their occupations permanently. About 980,200 openings each year, on average, are projected to come from growth and replacement needs."
Top Companies Hiring UMass Lowell Business Graduates
Raytheon Technologies
BAE Systems
Fidelity Investments
Amazon
Liberty Mutual
Oracle
United States Air Force
Dell Technologies
Philips
Real Faculty. Real Campus. Real Research.
Whether you study online or on-campus, you will learn from UMass Lowell's world-class Manning School of Business faculty. Make your business degree stand out by concentrating on marketing, health care, analytics, information technology and more.
Highest Lifetime ROI
UMass Lowell has the highest lifetime return on investment for public research universities in Massachusetts. Our online tuition is among the lowest in the U.S. Additionally, substantial scholarships, grants and other financial aid opportunities are provided.

The Value of a Business Degree.
Business administration is a highly sought-after degree for many reasons, including the career stability it provides. A Bachelor's in Business Administration provides knowledge and skills in multiple aspects of business, which will qualify you for jobs in many areas and industries.
Learn more about the
Value of a Business Administration Bachelor's Degree
.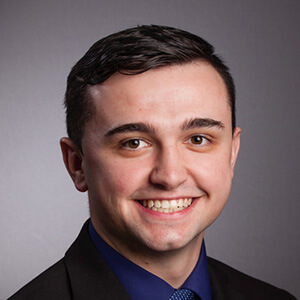 "I took advantage of the bachelor's-to-master's pathway in Accounting, which saved me thousands of dollars in tuition. I also had the opportunity to participate in an internship at RSM US LLP, and was offered a position at the company before earning my MSA."
---
Shaymus Dunn
M.S. Accounting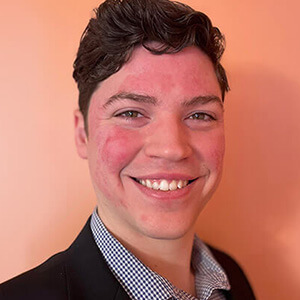 "I can't say enough good things about UMass Lowell's M.S. Finance faculty. They were always helpful and encouraging and really wanted their students to succeed."
---
Albert Marsocci
M.S. Finance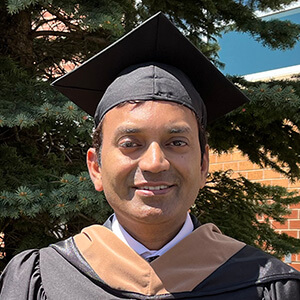 "I did my undergraduate degree in engineering from India. That was 20 years back. And sometimes, you need to hit refresh in your career and in life to keep your education and your spirits. UMass Lowell always stood out in my heart."
---
Balakraishnan Vaidyanathan
MBA, specialization in Business Analytics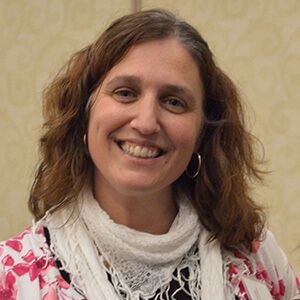 "Going back to school to earn a degree makes you feel confident. I'm learning new concepts, gaining new skills, and utilizing the applied knowledge in the workplace, where I already see the difference at work. I'm more concise in my writing and speaking. It's helping me get to the next level."
---
Courtney Greenstein
B.S. in Business Administration, online student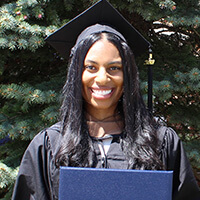 "UMass Lowell has a great reputation, and it was very affordable for me to be able to work and pay for the school without having to pay for loans or anything. I actually was able to secure a new position a month before graduation."
---
Kelsey Taylor
MBA
Upon graduation, you may take advantage of the worldwide network of UMass
alumni
.
Faculty Spotlight
Elizabeth J. Altman, D.B.A.
Elizabeth Altman is an associate professor of management with research focusing on strategy, innovation, platform businesses and ecosystems, leadership in the digital economy, organizational identity and organizational change. For nearly 20 years, Altman worked in various roles, including industrial design, product development engineering, manufacturing, marketing and strategy. She lectures and consults worldwide for multi-national clients on strategy and platform businesses.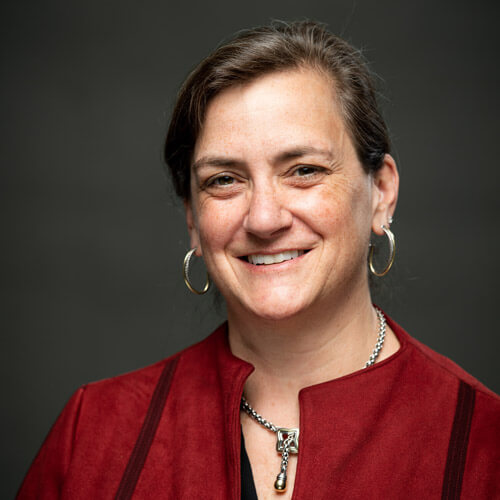 Stackable Credits
Our business programs build upon themselves. As you move from business courses to certificates to degrees, you can apply your education toward the next step in your journey.
Begin Your UMass Lowell Journey Today
Apply Now