New!
More than $1 million in summer financial aid and scholarships available.
Learn More »
Your Future in Accounting Starts Here
An accounting certificate is one way for non-accountants to begin a future in accounting at a reasonable cost. According to the US Bureau of Labor Statistics, "Employment of bookkeeping, accounting, and auditing clerks is projected to grow 11 percent from 2012 to 2022... As the number of organizations increases, more bookkeepers will be needed to keep these organizations' books. In addition, in response to the recent financial crisis, investors will pay increased attention to the accuracy of corporate books. Stricter regulation in the financial sector will create demand for accounting services, creating opportunities for accounting clerks."1 These entry-level accounting positions can reasonably be served by employees with the skills obtained in the Accounting Certificate program.
---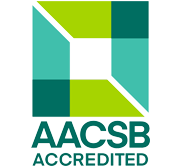 This program is offered through UMass Lowell's Manning School of Business, which is accredited by the Association to Advance Collegiate Schools of Business International (AACSB) — an elite distinction earned by less than five percent of business schools worldwide.
---
Designed for students who already have earned their Bachelor's degree in another discipline, this certificate has been developed to provide the required undergraduate-level courses in Accounting that one needs before they can apply to most graduate-level programs in Accounting.
All of the courses in this certificate program can be used to fulfill the prerequisite courses requirement for UMass Lowell's Master of Science Degree in Accounting, which is available entirely online.

Learn from Leaders Who Strive for Real-World Results
UMass Lowell's Manning School of Business faculty and instructors are dedicated to excellence in teaching and research, and the program's challenging, relevant curriculum is aligned with current industry trends and employer needs.
Employment of accountants and auditors is projected to grow 10 percent from 2016 to 2026, faster than the average for all occupations. In general, employment growth of accountants and auditors is expected to be closely tied to the health of the overall economy.
—U.S. Department of Labor, Bureau of Labor Statistics, Occupational Outlook Handbook, 2019
One Success Leads to Another
Apply credits from lower credentials to higher ones. Our programs are designed to build upon themselves: