Online Certificate in Accounting
Build in-demand skills and position yourself to succeed in this respected and rewarding business profession with UMass Lowell's online Certificate in Accounting. Designed for individuals who have earned a bachelor's in another discipline, this 6-course certificate reflects the required undergraduate-level courses that are needed to apply to most graduate-level accounting degree programs. The courses from this certificate program fulfill the prerequisite course requirements for the Master of Science in Accounting.
Career Outlook
Source: Lightcast (2023) Target Occupations in New England
Occupations
Accountants
Auditors
Budget Analysts
Credit Analysts
Financial Managers
Payroll Clerks
Revenue Agents
Tax Collectors
Tax Preparers
"Employment of accountants and auditors is projected to grow 4 percent from 2019 to 2029. As the economy grows, more workers should be needed to prepare and examine financial records."
Key Takeaways
Deepen your professional knowledge of a range of topics, including:
Principles related to the preparation of financial statements
Managerial control of the elements of product costs
Rules and regulations of the Internal Revenue Code
Professional auditing standards, ethics and legal responsibilities
---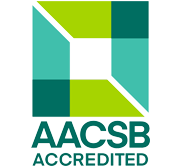 This program is offered through UMass Lowell's Manning School of Business, which is accredited by the Association to Advance Collegiate Schools of Business International (AACSB) — an elite distinction earned by less than five percent of business schools worldwide.
---
One Success Leads to Another
Apply credits from lower credentials to higher ones. Our programs are designed to build upon themselves:
Tuition at UMass Lowell is typically half the cost of private colleges, and our online tuition is among the lowest in the nation. Tuition for online programs offered through the Division of Graduate, Online & Professional Studies is the same whether you live in-state, out-of-state or outside of the U.S.
Spring 2024 Tuition

Cost Per Credit
Cost Per 3-Credit Course*

Undergraduate

Online
$380
$1,140
Online Business**
$385
$1,155
On Campus Lowell
$340
$1,020
*If the number of contact hours exceeds the number of credits, tuition is calculated by multiplying by the total number of contact hours.
**Applies to ACCT, BUSI, ENTR, FINA, MGMT, MKTG, MIST and POMS courses.
Additional Costs

Term Registration Fee
$30
Late Fee
$50
Please note: Tuition and fees are subject to change.
Frequently Asked Questions
The job prospects for individuals with a certificate in accounting are promising as the demand for skilled accountants continues to rise in every industry. With a certificate in accounting, you'll qualify for a wide range of entry-level occupations in accounting, auditing, bookkeeping, budget and credit analysis, financial management, payroll clerking, tax collecting and preparing and more. These positions offer competitive salaries and opportunities for career growth. An accounting certificate will equip you to evaluate and prepare financial records and statements, counsel others on accounting matters and record budget data.

The accounting certificate at UMass Lowell will also position you well for graduate studies. The upper-level courses completed in the accounting certificate curriculum satisfy the prerequisite requirements for the Master of Science in Accounting. If you pursue graduate studies in accounting, you'll be prepared for in-demand upper-level accounting careers in the private and nonprofit sectors.

Before you can enroll in an online accounting certificate program, many schools, including UMass Lowell, require you to have already earned a bachelor's degree in a different field. When you apply, you'll need to submit transcripts from all other higher education institutions or you can request help from admissions to obtain your transcripts. There is no fee to apply to the accounting certificate program.

After your acceptance into the program, you should complete the FAFSA to be eligible for Financial Aid. The six required courses in the curriculum can be completed online each week as your schedule allows. See our video on How Online Courses Work to learn how to navigate UMass Lowell's online learning platform, Blackboard.

You can complete UMass Lowell's online Accounting Certificate program in as little as nine months if you take advantage of the courses available in the Summer semester. However, you have 5 years to complete a certificate at UMass Lowell.
A certificate in accounting is worth it if your goal is to gain specialized knowledge and enhanced job prospects in this lucrative professional field. Accounting professionals are in high demand across various industries, and the need for these professionals continues to grow. According to the Bureau of Labor Statistics, "Employment of accountants and auditors is projected to grow 6 percent from 2021 to 2031." Accounting continues to be the backbone of every business. Every organization, from small startups to large corporations, requires accurate and reliable accounting practices to ensure financial stability and compliance with regulatory requirements.

Whether you want to work in finance, auditing or taxation, a certificate can give you a competitive edge. It demonstrates your commitment to stay on top of industry trends. It can open doors to new job prospects and career advancement opportunities. If your goal is to change careers or take your current accounting career to the next level, a certificate in accounting is worth the investment.

One of the primary motivations for pursuing a certificate in accounting is the potential for higher earnings. According to the Bureau of Labor Statistics, the national "median annual wage for accountants and auditors was $77,250 in May 2021." However, individuals with accounting certificates often earn salaries above the median due to their specialized knowledge and skills. Your salary potential will vary depending on location, industry, work experience and the level of education you choose to obtain.

For example, in 2023, Labor analytics firm Lightcast reported the median average salary for those with a certificate in accounting in New England as $52.6K per year. That said, students who complete UMass Lowell's online certificate in accounting can anticipate higher median earnings because they will already possess bachelor's degrees in a different discipline. Lightcast reports that accountants in New England who obtain a Masters in Accounting double the salary of certificate holders, with median earnings of $101.8K per year.
Admission Requirements
Undergraduate degree from United States institution in something other than accounting or undergraduate degree from a non-United States institution in any field.
Prerequisites: Financial Accounting (ACCT.2010) and Managerial Accounting (ACCT.2020)
In addition to completing the Application for Admission, students interested in this program must contact their prior institution of higher education and have their official college transcripts forwarded directly from that institution to UMass Lowell at the address below.

Applying into an Undergraduate Certificate Program
Apply to an undergraduate certificate program using the Online Application Form or by printing and completing the Undergraduate Certificate Application Form in .pdf file format. Applicants will be required to have either their official high school transcript, HiSET®, GED® or their most recent college transcript if applicable, sent to Graduate, Online & Professional Studies at the address below. Applications, transcripts, and other correspondence should be sent to:
University of Massachusetts Lowell
Division of Graduate, Online & Professional Studies
Undergraduate Admissions
839 Merrimack Street, 2nd Floor
Lowell, MA 01854

Undergraduate certificate applications are accepted on an ongoing basis and there is no fee to apply. You will be notified upon acceptance.