Important Information Regarding Corporate Education
Please note: the UMass Lowell Corporate Education team will operate remotely and continue to facilitate conversations regarding corporate partnerships and customized training as the University transitions to a remote online environment.
Please check our Plastics Seminars and Project Management Training webpages for any changes to open enrolment dates and/ or delivery format.
Please email corporate_education@uml.edu to request a virtual appointment to discuss training needs, timing and format that your company may be interested in.
UMass Lowell's proactive efforts to update the university on its ongoing efforts to monitor and prepare for impacts related to COVID-19 (coronavirus) include messages to the campus community. Review UMass Lowell's Statement on COVID-19 (Coronavirus)
Customizable Training for Your Workforce
With a large selection of courses and expert instructors, UMass Lowell serves as an important educational resource for business and industry. The University — which is particularly well known for its engineering, information technology and manufacturing programs — provides professional training conveniently onsite at your corporate location. Training is developed based on your schedule, desired format and learning objectives.
Choose from our broad variety of programs or ask about customized training that focuses on your company's specific requirements. Credit and noncredit courses can be offered as stand-alone courses or as part of a specialized certificate or degree program. Please inquire about topics not listed that would be beneficial for your workforce.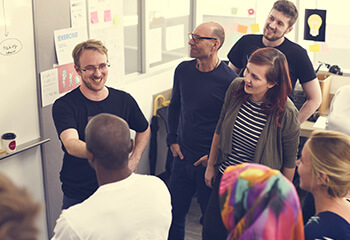 Business Topics
Finance for Non-Financial Managers
Health Informatics and Management
Cybersecurity
New Venture Creation
Operations & Business Analytics
Strategy
---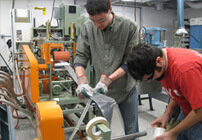 Engineering & Manufacturing
Electronic Engineering Technology