Online Master's in Finance
With UMass Lowell's 10-course online Master's in Finance (MSF) Degree, you will gain a deeper understanding of how financial markets work and expand your career opportunities in the realms of corporate finance and financial management. Earning a graduate degree in finance will build your expertise in such areas as capital strategy, statistical analysis, global financial markets, financial modeling, risk-return frameworks and corporate decision-making. With this flexible and affordable graduate business program, you will position yourself for success in the multifaceted field of finance.
Offered by UMass Lowell's Manning School of Business, the M.S. in Finance provides a strong foundational knowledge of a variety of finance topics, including quantitative and qualitative financial models, derivatives, investment analysis, asset allocation and advanced financial theories.
Career Outlook
Source: Lightcast (2023) Target Occupations in New England
Occupations
Banker
Corporate Financial Manager
Financial Analyst
Financial Consultant
Fund Manager
Investment Banker
Portfolio Manager
Private Equity Analyst
Risk Manager
Security Analyst
Valuation Analyst
"Employment of financial managers is projected to grow 15 percent from 2019 to 2029, much faster than the average for all occupations. Several functions of financial managers, including cash management and risk management, are expected to be in high demand over the decade."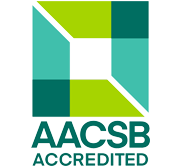 This program is offered through UMass Lowell's Manning School of Business, which is accredited by the Association to Advance Collegiate Schools of Business International (AACSB) — an elite distinction earned by less than five percent of business schools worldwide.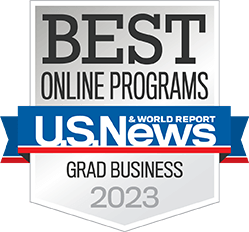 Ranked as One of the Best Online Graduate Business Programs in the Nation by U.S. News & World Report
Success Story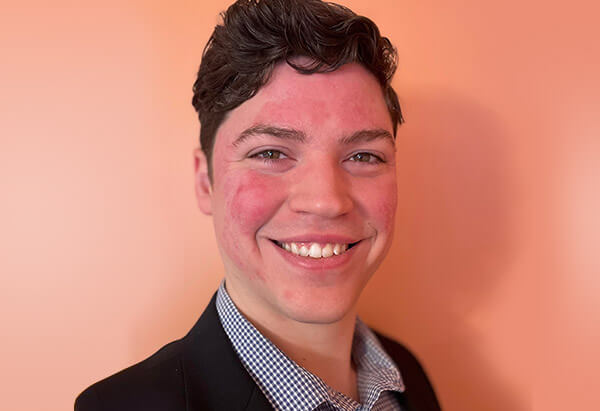 Learn from Leaders Who Strive for Real-World Results
AACSB accreditation represents the highest standard of achievement for business schools around the globe. Manning School of Business faculty and instructors are dedicated to excellence in teaching and research, and the M.S. in Finance's challenging, relevant curriculum is aligned with current industry trends and employer needs. Graduates of AACSB-accredited schools are considered to be highly skilled and are more desirable to employers.
Tuition at UMass Lowell is typically half the cost of private colleges, and our online tuition is among the lowest in the nation. Tuition for online programs offered through the Division of Graduate, Online & Professional Studies is the same whether you live in-state, out-of-state or outside of the U.S.
Spring 2024 Tuition

Cost Per Credit
Cost Per 3-Credit Course*

Graduate

Online
$585
$1,755
Online Business**
$655
$1,965
On Campus
View Here
View Here
*If the number of contact hours exceeds the number of credits, tuition is calculated by multiplying by the total number of contact hours.
**Applies to ACCT, BUSI, ENTR, FINA, MGMT, MKTG, MIST and POMS courses.
Additional Costs

Term Registration Fee
$30
Late Fee
$50
Graduate Engineering and Business Degrees and Certificate Applications
$75
Please note: Tuition and fees are subject to change.
Undergraduate Prerequisites
Undergraduate non-business majors who have not previously taken and earned a grade of B- or better in undergraduate courses in Financial Accounting, Business Financial Analysis and Microeconomics must do so prior to applying to this program. This requirement can be satisfied by taking the following three UMass Lowell courses: ECON.2010 Microeconomics, ACCT.5010 Financial Accounting and FINA.5010 Business Financial Analysis. Please note: These prerequisite courses cannot be counted towards the master's degree.
Admission Requirements
Undergraduate Degree: Please provide official transcripts. A minimum overall GPA of 3.000 is required.
No GMAT/GRE required.
TOEFL for international students: (600+ paper-based, 250+ computer-based, or 100+ Internet-based).
Successful completion of all other University admissions requirements, including a statement of purpose and two letters of recommendation. See UMass Lowell's Graduate Admissions Requirements for details.
Graduate Program Admissions Requirements
Admission to all graduate programs at UMass Lowell is contingent upon successful completion of a bachelor's degree. In many cases, applicants may register for a course before formally applying to the program; however, students requiring financial aid may want to wait until they have been formally accepted into the program to ensure that their course(s) will be covered. Contact UMass Lowell's Office of Graduate Admissions if you have questions about the application process.
Apply Now
Questions Regarding Your Graduate Application?
Email Graduate_Admissions@uml.edu or call 800-656-4723 (for U.S. students) or 978-934-2390 (for international students).
For General Assistance:
For general questions about registering for courses or to find out who the advisor is for your graduate program, call 800-480-3190. Our admissions and advising teams are here to help!
Already Applied?
Check the Status of Your Application