Online Graduate Certificate in Foundations of Business
Sharpen your financial, management and marketing skills while advancing your educational and professional goals with UMass Lowell's Graduate Certificate in Foundations of Business. This online business certificate program, which consists of six eight-week courses, is designed for those who hold technical, liberal arts, education or other non-management degrees and are interested in working toward an MBA.
Career Outlook
Source: Lightcast, 2022
Occupations
Administrations Services Managers
Business Operations Specialists
Chief Executives
General and Operations Managers
Management Analysts
Project Management Specialists
Sales Managers
"Employment in management occupations is projected to grow 5 percent from 2019 to 2029, faster than the average for all occupations. The median annual wage for management occupations was $105,660 in May 2019, which was the highest wage of all the major occupational groups."
Key Takeaways
Deepen your knowledge of a range of topics, including:
Organizational behavior and the practice of management
The preparation and understanding of financial statements
Quantitative tools used in operations management and analysis
The formulation and implementation of marketing strategies
Analytical techniques and theories applied to financial decision making
Achieving competitive business advantages in a global environment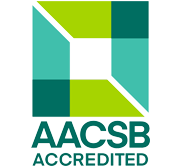 This program is offered through UMass Lowell's Manning School of Business, which is accredited by the Association to Advance Collegiate Schools of Business International (AACSB) — an elite distinction earned by less than five percent of business schools worldwide.
---
Manning School of Business faculty and instructors are dedicated to excellence in teaching and research, and the program's challenging, relevant curriculum is aligned with current industry trends and employer needs.
Students who successfully complete the Foundations of Business certificate program and are subsequently accepted into UMass Lowell's Master's Degree in Business Administration program can apply certificate courses in which they receive a B or better to their MBA degree.
One Success Leads to Another
Apply credits from lower credentials to higher ones. Our programs are designed to build upon themselves:
Tuition at UMass Lowell is typically half the cost of private colleges, and our online tuition is among the lowest in the nation. Tuition for online programs offered through the Division of Graduate, Online & Professional Studies is the same whether you live in-state, out-of-state or outside of the U.S.
Spring 2024 Tuition

Cost Per Credit
Cost Per 3-Credit Course*

Graduate

Online
$585
$1,755
Online Business**
$655
$1,965
On Campus
View Here
View Here
*If the number of contact hours exceeds the number of credits, tuition is calculated by multiplying by the total number of contact hours.
**Applies to ACCT, BUSI, ENTR, FINA, MGMT, MKTG, MIST and POMS courses.
Additional Costs

Term Registration Fee
$30
Late Fee
$50
Graduate Engineering and Business Degrees and Certificate Applications
$75
Please note: Tuition and fees are subject to change.
For Graduate Certificate Programs, Please Submit:
An application
An application fee*
An official transcript indicating a completed bachelor's degree. If your bachelor's degree is from outside the United States, you may be required to take the TOEFL examination.
No Graduate Record Exam (GRE) is required for graduate certificate programs
F1 student visas are not issued for this program. Applications can be completed and submitted at any time during the year. Your application will be processed as soon as all admission materials have been received. You may apply to more than one certificate program but can only take 12 credits maximum before enrolling in an advanced degree. Learn more about specific application requirements for your program of interest.
*There is a $75 application fee to apply to this graduate program.
Count Your Graduate Certificate Toward a Master's Degree
Credits earned from a graduate certificate may be used toward a related graduate degree.
Graduate Program Admissions Requirements
Admission to all graduate programs at UMass Lowell is contingent upon successful completion of a bachelor's degree. In many cases, applicants may register for a course before formally applying to the program; however, students requiring financial aid may want to wait until they have been formally accepted into the program to ensure that their course(s) will be covered. Contact UMass Lowell's Office of Graduate Admissions if you have questions about the application process.
Apply Now
Questions Regarding Your Graduate Application?
Email Graduate_Admissions@uml.edu or call 800-656-4723 (for U.S. students) or 978-934-2390 (for international students).
For General Assistance:
For general questions about registering for courses or to find out who the advisor is for your graduate program, call 800-480-3190. Our admissions and advising teams are here to help!
Already Applied?
Check the Status of Your Application