Launch Your Business, Boost Your Career
Whether you are an aspiring entrepreneur, an inventor, a mid-career professional or someone who is new to the business world, UMass Lowell's Graduate Certificate Program in Innovation and Entrepreneurship will give you the knowledge you need to effectively develop and launch a new business or product and promote and implement corporate entrepreneurship to gain a competitive advantage in the rapidly changing global economy.
Relevant for entrepreneurial or start-up environments as well as the creation of new business opportunities at established organizations, this affordable, high-quality program will help you develop fundamental business skills as well as a strong understanding of the new venture creation process.
Venture capital investment in start-ups has surged to its highest level ever — $148 billion last year alone.
---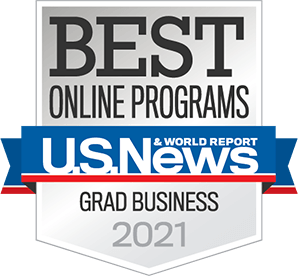 Ranked as One of the Best Online Graduate Business Programs in the Nation by U.S. News & World Report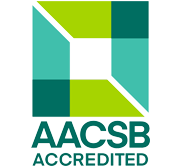 This program is offered through UMass Lowell's Manning School of Business, which is accredited by the Association to Advance Collegiate Schools of Business International (AACSB) — an elite distinction earned by less than five percent of business schools worldwide.
---

Available fully online, the program consists of two required courses and two electives. Topics covered include:
business strategy
financial forecasting
value creation
planning and evaluation models
market research
problem-solving techniques in interdisciplinary and multicultural environments
new product development
approaches to financing innovation and new technology ventures within existing firms and on a stand-alone basis
prototyping
licensing
corporate experimentation and risk taking
the development of comprehensive integrated marketing plans
Learn from an Established Leader in Online Education
UMass Lowell has been making its traditional academic programs available to online students all over the world since 1996.
One Success Leads to Another
Apply credits from lower credentials to higher ones. Our programs are designed to build upon themselves:
Students who complete the Innovation and Entrepreneurship certificate program and are subsequently accepted into UMass Lowell's Master of Science in Entrepreneurship program may apply certificate courses in which they received a B or better to their Master of Science in Entrepreneurship degree.
Many of the courses from the Graduate Certificate Program in Innovation and Entrepreneurship can also be applied towards UMass Lowell's Online MBA program.

Learn from a Leader in Innovation and Entrepreneurship
UMass Lowell has a robust entrepreneurial ecosystem that includes co-working space for start-ups with the Innovation Hubs in Lowell and Haverhill; M2D2 (the Massachusetts Medical Device Development Center & Biotech Incubator); the Office of Technology Commercialization; the Fabric Discovery Center; and DifferenceMaker®, a campus-wide program that engages UMass Lowell students in creative problem solving, innovation and entrepreneurship.
Have Questions?
For more information on the Graduate Certificate Program in Innovation and Entrepreneurship, please contact the Manning School of Business at 978-934-2745 or
mba@uml.edu
.