Expand Your Knowledge and Launch Your Digital Marketing Career
Today's rapidly changing technology is transforming the business environment. Consumers are digitally connected to a variety of information sources, and they frequently share their experiences openly with others. Companies now need to reach, engage with and persuade as many consumers as possible through multiple media channels.
UMass Lowell's undergraduate Digital Marketing Certificate Program provides up-to-date knowledge of current digital marketing strategies and practices, and prepares students for success in the modern, hyper-connected business landscape.
Incorporating current topics in the field, the curriculum for this program covers essential areas such as marketing analytics, social media, multichannel retailing, web design, ecommerce and digital advertising.
Upon completion of the certificate program, you will have a practical understanding and working knowledge of many important facets of digital marketing, which will translate into greater opportunities for career advancement.
Career Outlook
Source: Lightcast, 2022
Occupations
Marketing Managers
Market Research Analysts
Marketing Specialists
Web and Digital Interface Designers
The number of marketing specialists and market research analysts is expected to increase 32% from 2012–2022, faster than the national average for all occupations.

Learn from Leaders Who Strive for Real-World Results
UMass Lowell's Manning School of Business faculty and instructors are dedicated to excellence in teaching and research, and the program's challenging, relevant curriculum is aligned with current industry trends and employer needs.
---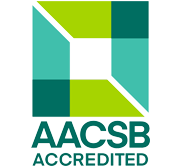 This program is offered through UMass Lowell's Manning School of Business, which is accredited by the Association to Advance Collegiate Schools of Business International (AACSB) — an elite distinction earned by less than five percent of business schools worldwide.
---
One Success Leads to Another
Apply credits from lower credentials to higher ones. Our programs are designed to build upon themselves: