Graduate Certificate in Business Analytics Online
With the increasing importance of data-driven decision-making in today's fast-paced business environment, mastering the art of data analysis has become essential for professionals looking to stay competitive. UMass Lowell's four-course online Graduate Certificate in Business Analytics offers a flexible and convenient way to gain the necessary skills and knowledge to excel in this field. You'll delve into advanced techniques for interpreting and analyzing data, learning how to extract meaningful insights and make informed business recommendations.
The graduate certificate program will enhance your analytical abilities and boost your marketability. With a Graduate Certificate in Business Analytics from our AACSB-accredited Manning School of Business, you'll have the expertise to stand out in the job market and excel in roles such as management analyst, data scientist and analytics consultant.
Career Outlook
Source: Lightcast (2023) Target Occupations in New England
Occupations
Management Analysts
Market Researchers and Specialists
Data Scientists
Statisticians
"Employment of management analysts is projected to grow 14 percent from 2016 to 2026, faster than the average for all occupations. Demand for the services of these workers should grow as organizations continue to seek ways to improve efficiency and control costs."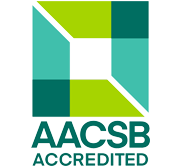 This program is offered through UMass Lowell's Manning School of Business, which is accredited by the Association to Advance Collegiate Schools of Business International (AACSB) — an elite distinction earned by less than five percent of business schools worldwide.
---
Key Takeaways
Deepen your knowledge of a range of topics, including:
Descriptive, predictive and prescriptive analytics
The modeling, design, implementation and management of database systems for operational and strategic purposes
Ethical issues related to data mining
Data-oriented business intelligence techniques including classification, clustering, association analysis and prediction
Principles and techniques of applied mathematical modeling for managerial decision making
One Success Leads to Another
Apply credits from lower credentials to higher ones. Our programs are designed to build upon themselves:
Tuition at UMass Lowell is typically half the cost of private colleges, and our online tuition is among the lowest in the nation. Tuition for online programs offered through the Division of Graduate, Online & Professional Studies is the same whether you live in-state, out-of-state or outside of the U.S.
Fall 2023 Tuition

Cost Per Credit
Cost Per 3-Credit Course*

Graduate

Online
$585
$1,755
Online Business**
$655
$1,965
On Campus
View Here
View Here
*If the number of contact hours exceeds the number of credits, tuition is calculated by multiplying by the total number of contact hours.
**Applies to ACCT, BUSI, ENTR, FINA, MGMT, MKTG, MIST and POMS courses.
Additional Costs

Term Registration Fee
$30
Late Fee
$50
Graduate Engineering and Business Degrees and Certificate Applications
$75
Please note: Tuition and fees are subject to change.
Frequently Asked Questions
Earning a business analytics certificate is worth it if you're looking for an affordable way to succeed or enter the rapidly evolving and lucrative analytics field. In today's data-driven world, businesses increasingly rely on analytics to make informed decisions and gain a competitive edge. In terms of salary potential, professionals with business analytics skills are well-compensated. According to the Bureau of Labor Statistics (BLS), the median annual wage for management analysts was $93,000 in May 2021.

Earning a business analytics certificate has several benefits that can significantly boost your career prospects. It enhances your credibility and marketability as a professional, and having this credential demonstrates to potential employers that you have the necessary skills to leverage data effectively and contribute to their business objectives.

Additionally, a business analytics certificate provides a competitive edge in the job market. As more companies recognize the value of data-driven decision-making, the demand for professionals with strong analytics skills continues to rise. In fact, the BLS states, "employment opportunities for management analysts to grow 11 percent from 2021 to 2031, much faster than the average for all occupations."

Finally, a business analytics certificate equips you with the tools to solve complex business problems. You'll develop the ability to analyze large data sets, identify patterns and trends, and extract actionable insights. These skills allow you to make informed decisions that drive business performance and improve operational efficiency.

So, a business analytics certificate may be worth the investment if you want to expand your job prospects in the analytics field or increase your impact within your current organization.

Completing a business analytics certificate offers a comprehensive understanding of statistical analysis, data management, predictive modeling and data mining techniques. These skills are highly sought after in today's job market, as organizations across industries increasingly rely on data to drive their strategic initiatives.

With a business analytics certificate, you can explore career paths such as data analyst, business intelligence analyst, data scientist, market researcher and management consultant. These roles typically involve analyzing data, creating reports and visualizations, and providing insights to support decision-making.

A business analytics certificate gives you the skills, credibility, and competitive edge needed to excel in various industries. By analyzing data, providing valuable insights and making data-driven decisions, you can contribute to the success of organizations and advance your career.
You can use student loans to complete the online business analytics certificate at UMass Lowell. We strongly encourage you to complete the FAFSA first to learn which federal loans or scholarships you are eligible for. However, you may also consider alternative private loan options if you require additional funding.

You may also apply for UMass Lowell's zero-interest payment plan and break your tuition into several payments. Please note that the sooner you sign up for a payment plan, the smaller your monthly payments will be.

The Graduate Certificate in Business Analytics at UMass Lowell, offered through the highly acclaimed AACSB-accredited Manning School of Business, is a well-respected credential that will help you a land a job in the analytics field. One of the most compelling reasons to pursue a business analytics certificate is the broad range of job opportunities it opens up. Almost every industry, from finance and health care to retail and marketing, relies on data analysis to improve operations and drive growth. As a result, professionals with business analytics skills are in high demand across many sectors.
Prerequisite Undergraduate Courses
Introductory-level business course prerequisites are required in the following areas: statistics and management information systems.
Statistics
ECON.2110 Statistics for Business and Economics I (3cr)
MATH.2830 Introduction to Statistics (3cr)
Equivalent
Management Information Systems
MIST.2010 Business Information Systems (3cr)
MIST.6010 Management Information Systems (3cr)
Equivalent
For Graduate Certificate Programs, Please Submit:
An application
An application fee*
An official transcript indicating a completed bachelor's degree. If your bachelor's degree is from outside the United States, you may be required to take the TOEFL examination.
No Graduate Record Exam (GRE) is required for graduate certificate programs
Applications can be completed and submitted at any time during the year. Your application will be processed as soon as all admission materials have been received. You may apply to more than one certificate program but can only take 12 credits maximum before enrolling in an advanced degree. Learn more about specific application requirements for your program of interest.
*There is a $75 application fee to apply to this graduate program.
Count Your Graduate Certificate Toward a Master's Degree
Credits earned from a graduate certificate may be used toward a related graduate degree.
Graduate Program Admissions Requirements
Admission to all graduate programs at UMass Lowell is contingent upon successful completion of a bachelor's degree. In many cases, applicants may register for a course before formally applying to the program; however, students requiring financial aid may want to wait until they have been formally accepted into the program to ensure that their course(s) will be covered. Contact UMass Lowell's Office of Graduate Admissions if you have questions about the application process.
Apply Now
Questions Regarding Your Graduate Application?
Email Graduate_Admissions@uml.edu or call 800-656-4723 (for U.S. students) or 978-934-2390 (for international students).
For General Assistance:
For general questions about registering for courses or to find out who the advisor is for your graduate program, call 800-480-3190. Our admissions and advising teams are here to help!
Already Applied?
Check the Status of Your Application