Please Note:
Test requirements for most graduate applications have been temporarily waived.
Learn more
.
Start Earning Your Advanced Education Degree
This 10-course online Master of Education (M.Ed.) in Curriculum and Instruction: Applied Behavior Analysis and Education Option program is designed for those who would like to integrate knowledge of autism studies with graduate courses in education.
Students who successfully complete the Graduate Certificate Program in Applied Behavior Analysis are allowed to count up to five certificate courses towards their master's degree, with the balance of their required courses focusing on curriculum development and instruction in a K-12 setting.
---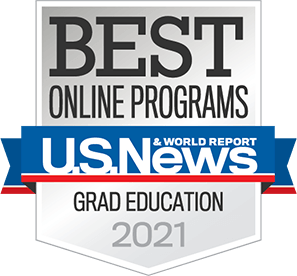 Ranked as One of the Best Online Graduate Education Programs in the Nation by U.S. News & World Report
---
Have Questions?
For questions about the Online M.Ed. Program in Curriculum and Instruction: Applied Behavior Analysis and Education Option or any of the online education courses in this program, please contact:
For questions about the online applied behavior analysis courses and graduate certificate program, please contact: