Online Graduate Certificate in Applied Behavior Analysis
Enhance your career and your ability to support children with autism spectrum disorder and other developmental disabilities with UMass Lowell's Graduate Certificate in Applied Behavior Analysis. This seven-course online program is intended for psychology, education, childcare and human services professionals. There is a shortage of skilled professionals trained in the science of behavior analysis. The Behavior Analysis Certification Board® (BACB) established rigorous guidelines to become a Board-Certified Behavior Analyst® (BCBA) to fill this need.
This program was created in partnership with the Eunice Kennedy Shriver Center and the University of Massachusetts Medical School. The Applied Behavior Analysis certificate courses will help you prepare for the BCBA certification exam. Classes impart the knowledge to fulfill the supervised fieldwork experience, during which you will provide ABA services in schools, homes and other settings using behavior analysis. Since 2005, more than 1,400 students have completed UMass Lowell's program, successfully passed the exam, and found meaningful employment in a variety of settings all over the world.
The Association for Behavior Analysis International has verified that this program's courses meet the coursework requirements for eligibility to take the Board Certified Behavior Analyst® examination. In order to take the BCBA certification exam, applicants must possess a minimum of a graduate degree. For more details on eligibility requirements, please visit www.bacb.com.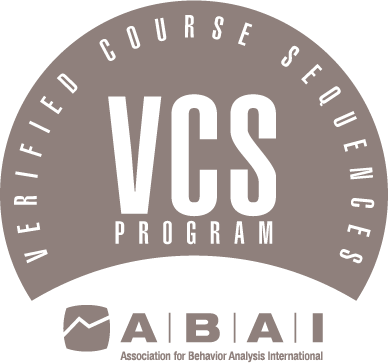 ---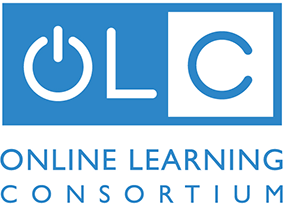 Winner of the National Online Learning Consortium Excellence Award for Outstanding Online Teaching & Learning Program
Among online graduate programs in behavior analysis, UMass Lowell has ranked in the top third of BCBA exam pass rates. For information about national pass rates please visit the
BACB website
.
---
One Success Leads to Another
Apply credits from lower credentials to higher ones. Our programs are designed to build upon themselves:
Curriculum Outline
- 7 Courses / 21 Credits

Required Courses (7 / 21cr)
Please note: PSYC.5810 is a prerequisite or co-requisite for PSYC.5820, and a prerequisite for PSYC.5830 and PSYC.5850. PSYC.5810, PSYC.5820 and PSYC.5840 are prerequisites for PSYC.5860 and PSYC.5870. The recommended sequence is: PSYC.5810 and PSYC.5820 together in one semester, then either two or all three of the following: PSYC.5830, PSYC.5840 and PSYC.5850, followed by the remaining two or three courses. Students taking one course at a time are urged to follow the numerical sequence.
Course Descriptions
This course is designed to provide students with foundational knowledge regarding the basic concepts and principles of behavior analysis. Students will gain an introduction to what behavior analysis is and how it differs from other approaches that study behavior. Students will be asked to define and identify examples of the basic principles, then apply that knowledge to describe and diagram original, real-world examples. Students will look at how the environment promotes the development of both adaptive and maladaptive behaviors, shapes behavior over time, and how the environment can be modified to help change behavior. 3 credits.
This course provides advanced coverage of the measurement methods that are important to the effective use of applied behavior analysis. It also offers in-depth coverage of the "within-subject: experimental designs commonly used in behavioral research and practice. Component analysis and parametric analysis methods, and social validity and generalization considerations in research, are also covered. 3 credits.
This course will focus on the scientific and philosophical underpinnings of behavior analysis. In this course, students will review basic assumptions about the nature of behavior, including comparison of the philosophical positions of free will and determinism. Emphasis will be placed on verbal behavior and the problems that can arise when practitioners are confronted wit mentalistic explanations of behavior. Students also will explore complex conceptual issues, such as knowledge and understanding, purpose and intention, problem-solving, reasoning, creativity, culture, ethics, and rights and values, in ways that illustrate how they are important to everyday life. The historical perspective of how radical behaviorism evolved, and how it compare to other conceptual systems will be reviewed. 3 credits.
Prerequisites:
PSYC.5810 Concepts and Principles of Behavior Analysis.
Graduate Certificate Requirements
Students enrolled in graduate certificate programs through UMass Lowell must complete all courses indicated in the curriculum outline. Students may complete the certificate program at their own pace by registering for and successfully completing one or more courses each semester, depending upon his/her personal time constraints. Students are required to maintain a minimum grade point average of 3.0 with no more than one course grade below B to receive the certificate.
Online courses meet throughout the year during the Fall, Spring and Summer semesters (see Calendar for details). Online students generally log into their online course website one or more times per week to retrieve lectures and assignments or to participate in a chat session. Online students should expect to spend 6 to 10 hours per week engaged in course-related activities for each course. For more information on online courses, visit our online program home page .
Completing a Graduate Certificate Program
Graduate certificate courses must be completed within a five-year period with a minimum 3.0 grade point average and no more than one course with a grade below B. Once all courses for a graduate certificate have been completed, students must complete and submit the Graduate Certificate Clearance Form. Students must submit their clearance form to their coordinator. The coordinator will apply them in SIS, Graduation Tracking.
Please Note: The certificate itself is not a credential or qualification to practice ABA independently; further credentialing is required. While these programs are approved as coursework preparation by the Behavior Analyst Certification Board (BACB), they do not confer BCaBA or BCBA certification; students will need to fulfill other BACB requirements and must apply separately to BACB for the BCaBA and BCBA certification exams. Also, completion of this program does not guarantee any form of licensure in any state. Students should review their state government website to see what additional requirements may have to be met for licensure.
At UMass Lowell, we believe that students should have as much information as possible up front so they can make informed decisions before enrolling in a degree program or signing up for a course.
Tuition for all undergraduate courses offered through the Division of Graduate, Online & Professional Studies is the same for both in-state and out-of-state students. Tuition for all online graduate courses is also the same for both in-state and out-of-state students. Tuition is priced per credit. To calculate the tuition for a course, simply multiply the per-credit tuition by the total number of credits per course. Exception: If the total number of course contact hours is greater than the total number of credits, the per-credit tuition is instead multiplied by the total number of contact hours.
Spring 2023 Tuition

Cost Per Credit

Cost Per 3-Credit Course*

Graduate

Online
$585
$1,755
Online Business**
$655
$1,965
Online IT and Engineering***
$600
$1,800
Online Education
$470
$1,410
Graduate Online Education Courses in the Ed.D. and Ph.D.****
$495
$1,485
On Campus
View Here
View Here
Additional Costs

Term Registration Fee
$30
Late Fee
$50
Graduate Degree and Certificate Application
$50
Please note: Tuition and fees are subject to change.
Costs for Textbooks and Additional Materials
The total cost for required textbooks for students accepted into this program will be $600–$800 (depending on whether you buy books new or used). In addition, students will need to purchase a license for access to learning modules for a one-time fee.
Please note: Most of these costs will be incurred up front, when students enroll in their first course. Students will, however, continue to use the basic textbook, the digital textbook and the modules in all subsequent courses as they progress through the program.
Applying into an Online Graduate Certificate Program
UMass Lowell Graduate Certificate Programs provide knowledge and expertise that are vital in today's rapidly changing workplace. In many cases, graduate certificate courses may be applied toward a master's degree at UMass Lowell. Most graduate certificates consist of four courses, for a total of 12 graduate credits. This is a great way to earn a graduate-level credential on the way to earning your master's.
WHO CAN APPLY?
Holders of an appropriate bachelor's degree
HOW TO APPLY?
Learn more about specific application requirements for your program of interest. When you're ready, you can apply online or download an application at http://www.uml.edu/grad.
There is a $50 application fee for all programs except engineering and business, for which there is a $75 application fee. NO Graduate Record Exam (GRE) is required for graduate certificate programs. Credits earned from a graduate certificate may be used toward a related graduate degree with the approval of the graduate program coordinator. Students who complete a graduate certificate with a cumulative GPA of 3.50 or better in a UMass Lowell graduate certificate program (3.20 or better in a graduate certificate from the College of Fine Arts, Humanities & Social Sciences) may be able to waive the GRE when applying to a related master's degree. Note: the GRE is not required for many master's degrees including education, criminal justice and more. Graduate Certificate Programs must be completed within a five-year period with a minimum 3.0 grade point average and with not more than one course with a grade below B. Courses completed for one certificate may not be used for other certificates. Once you have completed all of the courses required for your certificate, please complete and submit the Graduate Certificate Clearance Form.
For specific information regarding any of the above application materials (which may vary for some programs), please see UMass Lowell's Graduate Application Requirements at https://www.uml.edu/Grad/Process/.
Applications can be completed and submitted at any time during the year. Each application is processed — and each applicant notified — as soon as all admissions materials have been received and reviewed. For additional details, please visit https://www.uml.edu/grad/.
Graduate Program Admissions Requirements
Admission to all graduate programs at UMass Lowell is contingent upon successful completion of a bachelor's degree. In many cases, applicants may register for a course before they have formally applied into the program; however, students requiring financial aid may want to wait until they have been formally accepted into the program to ensure that their course(s) will be covered. Contact UMass Lowell's Office of Graduate Admissions if you have questions about the application process.
Apply Now
Questions Regarding Your Graduate Application?
Email Graduate_Admissions@uml.edu or call 800-656-4723 (for U.S. students) or 978-934-2390 (for international students).
For General Assistance:
For general questions about registering for courses or to find out who the advisor is for your graduate program, call 800-480-3190. Our admissions and advising teams are here to help!
Already Applied?
Check the Status of Your Application
Career Outlook
To help you make an informed decision about continuing your education, we access real-time labor market data to provide up-to-the-minute employment information including:
Job postings for the occupations this program will prepare you to pursue
Demand for specific positions within the industry
Salary information (nationwide and by region)
Expected career growth rate over the next 10 years vs. total labor market growth rate
With this information, you'll have a clear understanding of the return on investment you can expect from this program and which skills can help you to further increase your earning power.
Information provided by Lightcast