Our Accelerated Online Second Bachelor's Degree Will Prepare You for a Lucrative Career in IT
Meet the high demand for skilled IT professionals by building knowledge of various topics, including database development, computer networking, programming, information systems and operating systems. The Bachelor of Science in Information Technology, Second Degree, is a 10-course program that enables individuals with a bachelor's degree to earn a second Bachelor's in IT quickly and affordably.
Career Outlook
Occupations
Business Intelligence Developer
Computer Systems Analyst
Computer Programmer
Data Architect
Database Administrator
Development Operations Engineer
Information Security Analyst
Information Systems Manager
IT Manager
Network and Computer Systems Administrators
Site Reliability Engineer
Software Developer
User Interface Designer
Web Developer
Source: Lightcast, 2022
Key Takeaways
Computer logic, memory, input/output processing and programming
Database management technologies
Functional, object-oriented and scripting languages
Web server deployment options
Mobile digital platforms, cloud computing and open-source software tools
Website design and development
The median annual wage for computer and information technology occupations was $91,250 in May 2020.
Employment in computer and information technology occupations is projected to grow 11% from 2019 to 2029, much faster than the average for all occupations. Demand for these workers will stem from greater emphasis on cloud computing, the collection and storage of big data and information security.
—U.S. Department of Labor, Bureau of Labor Statistics, Occupational Outlook Handbook, 2021
One Success Leads to Another
Apply credits from lower credentials to higher ones. Our programs are designed to build upon themselves:
---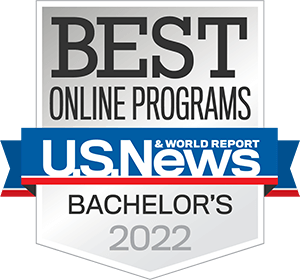 Ranked as One of the Best Online Bachelor's Programs in the Nation by U.S. News & World Report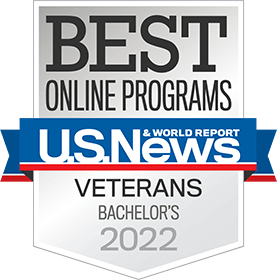 Ranked One of the Best Online Bachelor's Programs for Veterans in the Nation by U.S. News & World Report
---