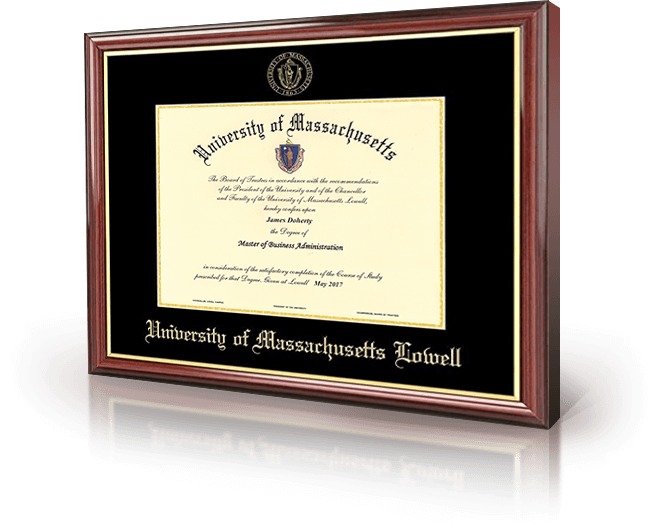 The diploma that graduates of UMass Lowell's Master's in Business Administration program receive, regardless of whether they earn their degree on campus, online or by taking both online and on-campus courses.
Do all online colleges and universities offer the same degrees online as they do on campus?
No. Many courses and degree programs offered online aren't taught by experienced faculty and don't adhere to the same stringent academic practices you find at traditional, accredited colleges and universities. At UMass Lowell, our online courses, degrees and certificate programs are taught — and developed — by the same experienced full-time and adjunct faculty who teach on campus.
UMass Lowell's Commitment to Quality
Since 1996, UMass Lowell has made it a priority to integrate online education into its overall mission. This has involved a significant investment of resources in academic technology, program development and faculty training to ensure that the quality of our online programs is equivalent to the quality of our on-campus programs.
If I Earn My Degree Online, What Will My Diploma Say?
You will receive a University of Massachusetts diploma — whether you earn your degree on campus, online or via a combination of online and on-campus courses.