Meet the Increased Demand for Computer and IT Managers with an Online Master's Degree in IT
Advance your future in information technology with our 10-course online master of science. Classes focus on the design, management, and deployment of networked systems, emphasizing cloud computing, big data collection and information security. Designed for those with a Bachelor's in IT and working professionals who want to pursue advanced graduate studies in the field, this online program emphasizes practical skills based on UNIX/Linux, Windows and Apple platforms. The curriculum also examines the technical and ethical foundation of general IT industry principles and standards.
Career Outlook
Occupations
Business Analyst
Chief Information Officer
Chief Technology Officer
Corporate Security Officer
Director of Hosting and Managed Systems
Director of Information Technology
IT Consultant
Lead Systems Engineer Security Analyst
Manager of Information Services
Network Manager
Project Manager in Information Technology
Strategic IT Planner
Systems Analyst
Vice President of Informatics
Source: Lightcast, 2022
The median annual wage for computer and information systems managers was $139,220 in May 2017.
Key Takeaways
Through this program, you will learn:
Definitions and characteristics of contemporary operating systems
Principles, processes, and concepts of network management
Legal and ethical aspects of information management
How to extract and manage system-critical information
How to manage the software environments of commercial systems
How to manage the environments for local and metropolitan area networks
How to identify the appropriate compliance criteria for selective information management
How to train and supervise IT professionals
Success Story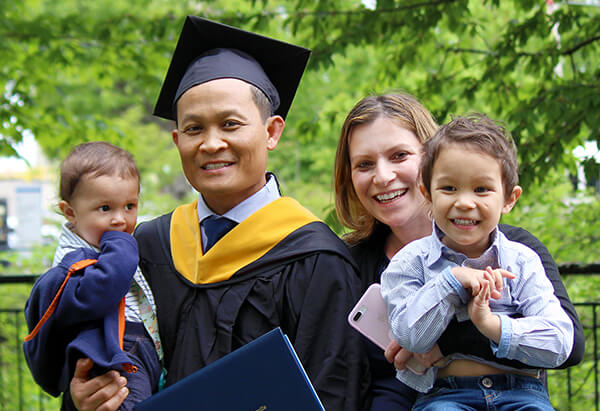 One Success Leads to Another
Apply credits from lower credentials to higher ones. Our programs are designed to build upon themselves:
Employment of computer and information technology managers is projected to grow 12 percent from 2016 to 2026, faster than the average for all occupations.
—U.S. Department of Labor, Bureau of Labor Statistics, Occupational Outlook Handbook, 2018
---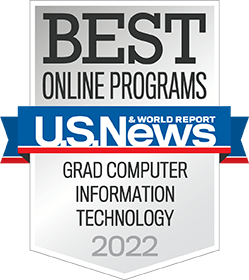 Ranked as One of the Best Online Graduate Information Technology Programs in the Nation by U.S. News & World Report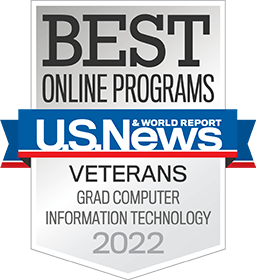 Ranked #14 Best Online Graduate Computer Information Technology Program for Veterans in the Nation by U.S. News & World Report
---