Online Master's in Engineering Management
Named one of the Best Online Master's in Engineering Programs in the Nation by U.S. News & World Report, the online M.S. in Engineering Management is a collaboration between UMass Lowell's Francis College of Engineering, Manning School of Business and Zuckerberg College of Health Sciences. The Master's in Engineering Management will prepare you for design, manufacturing and infrastructure management careers and impart the skills needed for leadership roles in quality and production operations, product design and support, engineering services, supply management, facilities management and consulting services.
This program will provide flexibility for working professionals and benefit applicants with technical and non-technical backgrounds. Technical professionals and engineers will enhance management and leadership skills through an in-depth study of business principles and practices, while those with non-engineering degrees will deepen technical expertise through select engineering courses.
Career Outlook
Source: Lightcast, 2022
Occupations
Civil Engineering Manager
Director of Engineering
Emerging Products Manager
Engineering Division Manager
Engineering Project Leader
Industrial Management Engineer
Manufacturing Engineering Manager
Mechanical Engineering Supervisor
Operations Manager
Plant Manager
Product Engineering Manager
Senior Director of Engineering
Senior Lead Analyst
Senior Product Development Manager
The median annual wage for engineering managers was $137,720 in May 2017.
This 12-course, 31-credit program offers three concentrations:
Choose from courses in mechanical engineering, plastics manufacturing, industrial design and quality control.
Choose from courses in the area of civil engineering.
Choose from courses in topics such as occupational safety, work environment, supply chain management and lean manufacturing.
Employment of engineering managers in the engineering services industry is projected to grow 13 percent through 2026.
—U.S. Department of Labor, Bureau of Labor Statistics, Occupational Outlook Handbook, 2018
"My experience with UMass Lowell has been more rewarding than I ever imagined it would be. Taking online courses can sometimes be a challenge but the professors involved in the MSEM program go to great lengths to help you engage with the curriculum and, in some cases, other classmates. All of the professors involved with this program are extremely dedicated to the success of their students."
Misty L.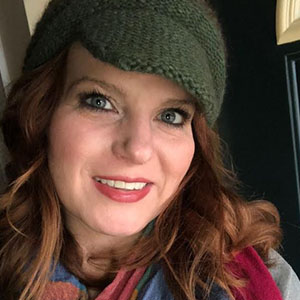 Success Story