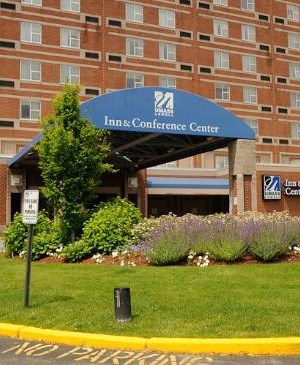 UMass Lowell's Inn & Conference Center is located in the heart of scenic downtown Lowell, overlooking the Concord River and the Pawtucket Canal, and just minutes from the intersections of I-495, I-93, Route 3 and the Lowell Connector.
UMass Lowell Inn & Conference Center
50 Warren Street
Lowell, MA 01852
877-886-5422
Get directions to campus and the ICC using our
interactive Google maps
.
---
Explore Lowell
Lowell is a city rich in history and culture. America's Industrial Revolution is commemorated at the Lowell National Historical Park, where visitors can tour the canals, turbine exhibit, textile mills, and "mill girl" boarding houses that tell the story of the transition from farm to factory. Birthplace of Whistler and Kerouac, Lowell is also home to the largest free folk festival in the United States. With sports events, historical parks, museums, and theaters, Lowell has something for everyone. For more information on Lowell and the surrounding areas, visit
http://www.merrimackvalley.org
---
Nearby Boston
Boston, located about 30 minutes from Lowell by commuter rail or car, is a city brimming with history, arts, museums, and sports. The Freedom Trail highlights 16 historic sites, including Boston Common, Faneuil Hall, Paul Revere House, the U.S.S. Constitution, and the Old North Church, the site of the lantern signal "One if by Land, Two if by Sea" that started the American Revolution. A wide array of entertainment and fine dining await Boston visitors.