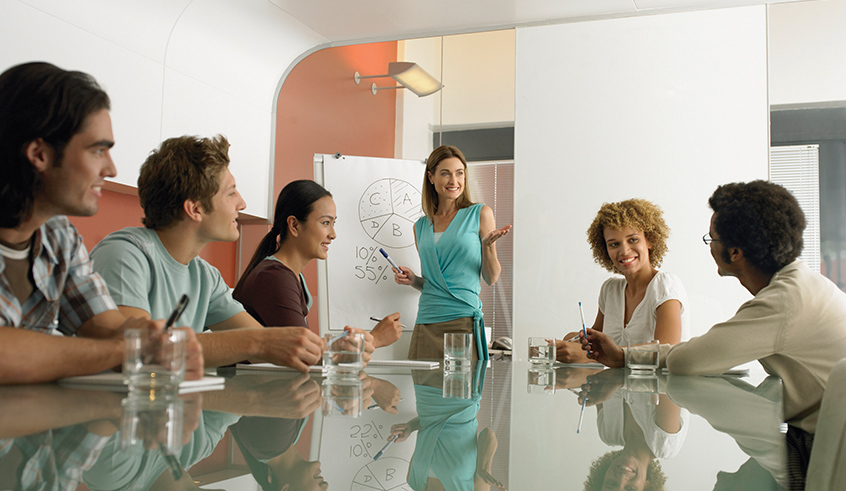 [See Our Schedule of Project Management Courses]
Effectively managing multiple projects, resources and budgets is critical in today's global business environment. UMass Lowell's Project Management Certificate Program is a six course noncredit certificate that offers working professionals intensive training in one of today's hottest fields. The program consists of classes on planning and scheduling, resources and budgeting, risk management, Microsoft Project and Advanced Microsoft Project, leadership and negotiation. As a Registered Education Provider, UMass Lowell has been approved by the Project Management Institute (PMI®) to issue professional development units (PDUs) for its training courses and offers participants a choice of electives to customize the certificate around their particular areas of interest.
Learn more about UMass Lowell's Advanced Certificate in Project Management
UMass Lowell's noncredit Certificate Program in Project Management will provide you with the opportunity to learn more about the latest tools and business trends that many successful companies are using today.
Required Seminars: (3)
Elective Seminars:
(Choose 3)
Certificate Requirements
Students enrolled in this certificate program must complete the indicated series of required and elective seminars. Students may complete the certificate program at their own pace, enrolling in one or more seminars per semester. Call (978) 934-5386 for specific course scheduling information.
The Division of Graduate, Online & Professional Studies offers seminars during the Fall, Winter, Spring and Summer. See our complete list of currently scheduled project management courses.
You may take these seminars individually, or you may take them towards your certificate, but you must meet the individual seminar prerequisites if there are any indicated in the seminar description. Registrations are accepted on a first come, first served basis. Class size is limited. We recommend that you register early to reserve your place in class. A "certificate of completion" is given at the end of each individual seminar.

Certificate Program Completion
Once you have completed all of your courses toward the certificate program, please send a completed Project Management Certificate Completion Form to UMass Lowell, Division of Graduate, Online & Professional Studies, Attn: Jacqueline White, Southwick Hall, Suite 303, 1 University Avenue, Lowell, MA 01854-2881. Once your Certificate Completion Form has been received and your courses verified, you will be sent a certificate of completion in the mail.
Tuition
Please refer to our noncredit seminar listings or call (978) 934-5386 for the latest information on project management noncredit seminar tuition and fees.
For More Information
For additional information on the Project Management Certificate Program, call Jacqueline White at (978) 934-5386 or email corporate_education@uml.edu