Earn Your Health Informatics Certificate Online and Take the Next Step in Your Career
Get up to speed on the latest technological advancements in the realm of health care data management and learn how to utilize clinical data to improve decision making with UMass Lowell's Graduate Certificate in Health Informatics. Intended for individuals with a background in health care or the medical sciences, this four-course program — which is available 100% online — provides a solid foundation of knowledge related to data analysis; health care IT; and electronic methods of organizing, storing and exchanging patient data.
In recognition of the ever-evolving nature of technology, UMass Lowell's health informatics online courses accentuate the technical aspects of health data management, analysis, access, exchange, storage and retrieval in accordance with current state and federal regulations, corporate compliance data integrity, and meaningful use standards.
Career Outlook
Employment of medical records and health information technicians is projected to grow 11 percent from 2018 to 2028, much faster than the average for all occupations. The demand for health services is expected to increase as the population ages.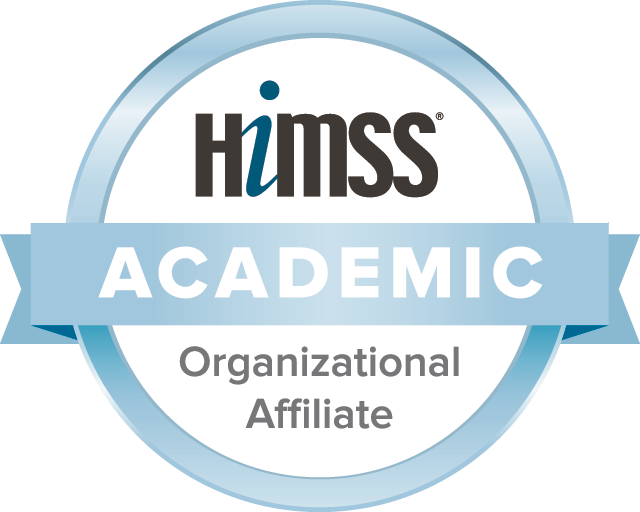 UMass Lowell is an Academic Organizational Affiliate of Healthcare Information and Management Systems Society.
Gain Knowledge That Is in High Demand
The demand is high for health information professionals who possess a valuable blend of health care experience and information technology knowledge at hospitals, public health organizations, long-term and memory care facilities, medical centers, and other institutions that involve health care.
One Success Leads to Another
Apply credits from lower credentials to higher ones. Our programs are designed to build upon themselves:
Students who successfully complete UMass Lowell's Graduate Certificate in Health Informatics with a GPA of 3.2 or higher can waive the GRE requirement when applying to the Master of Science in Health Information Management program. Additionally, upon acceptance into the master's program, students can transfer certificate courses in which they earned a grade of 3.0 or higher into the master's program.
Have Questions?
For more information about the Graduate Certificate Program in Health Informatics, please contact Sandra Guy at
Sandra_Guy@uml.edu
.