Online Master's in Security Studies, Industrial and Economic Security Concentration
Gain in-depth knowledge of past and current security threats that impact the U.S. economy and privately held companies with UMass Lowell's Master's in Security Studies: Industrial and Economic Security concentration. Understanding the scientific and technological approaches used to combat advanced security threats will allow you to identify vulnerabilities, address incidents and deter attacks. The program's robust curriculum examines various topics, including global trafficking, economic crime, energy security, computer network and facility security and the defense industry.
Career Outlook
Source: Lightcast, 2022
Key Takeaways
Deepen your professional knowledge of a diverse range of topics, including:
The nature, causes, consequences, investigation and prevention of economic crime
Multi-modal transportation security threats, vulnerabilities and risks
Methods for creating best practices in security management
Homeland security and defense as undertaken in the United States since 9/11
The general role of science and technology in homeland and national security
The history and evolving nature of the relationship between technology, crime and security
Our faculty is comprised of top academics in the area of security studies, as well as industry experts who hold security clearances with the U.S. military and have worked in law enforcement or for intelligence and justice agencies such as the Department of Homeland Security; the Bureau of Alcohol, Tobacco and Firearms; and the Department of Defense.
Our courses and programs of study enroll students from very diverse educational and professional backgrounds, and our alumni are employed in a wide variety of positions.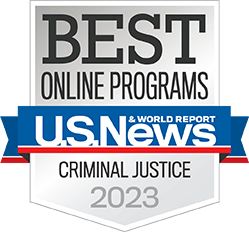 Ranked #2 Best Online Master's in Criminal Justice Programs in the Nation by U.S. News & World Report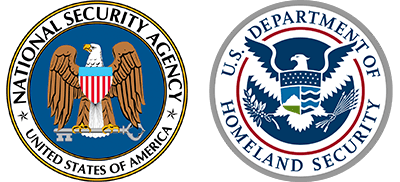 UMass Lowell has been designated a National Center of Academic Excellence in Cyber Defense Research by the NSA and the Department of Homeland Security
---
Learn from a Leader in Terrorism and Security Studies Research
The Center for Terrorism and Security Studies (CTSS) was established in 2013 to bring together faculty from several colleges at UMass Lowell and other institutions and organizations in the Commonwealth. The CTSS collaborates on research projects addressing the evolution, convergence and complexity of domestic and foreign security challenges such as terrorism, cyber security, transnational crime and weapons of mass destruction.
One Success Leads to Another
Apply credits from lower credentials to higher ones. Our programs are designed to build upon themselves:
Tuition at UMass Lowell is typically half the cost of private colleges, and our online tuition is among the lowest in the nation. Tuition for online programs offered through the Division of Graduate, Online & Professional Studies is the same whether you live in-state, out-of-state or outside of the U.S.
Fall 2023 Tuition

Cost Per Credit

Cost Per 3-Credit Course*

Graduate

Online
$585
$1,755
Online Business**
$655
$1,965
Online IT and Engineering***
$600
$1,800
Online Education
$470
$1,410
Online Education for Ed.D. and Ph.D.
$500
$1,500
On Campus
View Here
View Here
Additional Costs

Term Registration Fee
$30
Late Fee
$50
Graduate Degree and Certificate Application
$50
Please note: Tuition and fees are subject to change.
Admission Requirements for the Security Studies: Industrial & Economic Security Concentration Program
Undergraduate Degree: Please provide official transcripts. A minimum overall GPA of 3.000 is required.
TOEFL for international students: (600+ paper-based, 250+ computer-based, or 100+ Internet-based).
Successful completion of all other University admissions requirements, including a statement of purpose and two letters of recommendation. See UMass Lowell's Graduate Admissions Requirements for details.
F1 student visas are not issued for this program since it is offered exclusively online.
Applying into a Graduate Degree Program
All applicants must submit:
An application
An application fee
Official transcripts
No GRE required
Resume

Required for certain programs such as the Master's in Business Administration and the Master of Science in Health Informatics and Management
Graduate Program Admissions Requirements
Admission to all graduate programs at UMass Lowell is contingent upon successful completion of a bachelor's degree. In many cases, applicants may register for a course before formally applying to the program; however, students requiring financial aid may want to wait until they have been formally accepted into the program to ensure that their course(s) will be covered. Contact UMass Lowell's Office of Graduate Admissions if you have questions about the application process.
Apply Now
Questions Regarding Your Graduate Application?
Email Graduate_Admissions@uml.edu or call 800-656-4723 (for U.S. students) or 978-934-2390 (for international students).
For General Assistance:
For general questions about registering for courses or to find out who the advisor is for your graduate program, call 800-480-3190. Our admissions and advising teams are here to help!
Already Applied?
Check the Status of Your Application