Make the World a Safer Place
Gain the knowledge and capabilities you need to tackle the most challenging transnational security issues facing our world today with UMass Lowell's Master of Arts in Security Studies: International Security Concentration. This 10-course graduate-level program of study, which can be completed entirely online, will enable you to develop a comprehensive understanding of worldwide organized criminal and terrorist networks, along with the various policies, strategies and mechanisms that are used to combat these threats.
---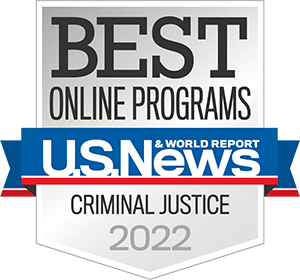 Ranked #2 Best Online Master's in Criminal Justice Programs in the Nation by U.S. News & World Report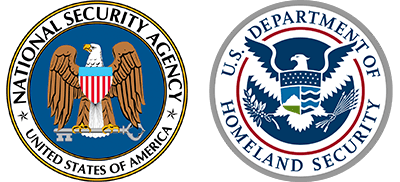 UMass Lowell has been designated a National Center of Academic Excellence in Cyber Defense Research by the NSA and the Department of Homeland Security
---
By studying theoretical concepts and the historical and contemporary context of various aspects of terrorism, counterterrorism, and other topics related to national and international security, you will build knowledge of a broad range of diplomatic and defense tactics that can be used to resolve global conflicts.
Career Outlook
Source: Lightcast, 2022
Our faculty for this program is comprised of top academics in the area of security studies, as well as industry experts who hold security clearances with the U.S. military and/or have worked in law enforcement or for intelligence and justice agencies such as the Department of Homeland Security; the Bureau of Alcohol, Tobacco and Firearms; and the Department of Defense.
Open the Door to a variety of Opportunities
By earning a master's degree in Security Studies with a focus on international security, you can increase your career opportunities and deepen your professional knowledge of a diverse range of topics including:
Patterns and trends of political violence, and different policies and strategies adopted by governments in response to terrorist threats
U.S. and global efforts to limit access to weapons of mass destruction and prohibit their production, proliferation and use
The threat that global trafficking poses to a nation's security, political stability, economic development and social fabric
Major issues in cybersecurity including criminal and state-sponsored hacking; data, intellectual property, and identity theft; financial and personal data security; and cyberterrorism
The design of hypothetical operational responses and contingency planning surrounding the disruption or containment of terrorist networks
Learn from a Leader in Terrorism and Security Studies Research
The Center for Terrorism and Security Studies (CTSS) was established at the University of Massachusetts Lowell in 2013 to bring together faculty from several colleges at UMass Lowell (and from other institutions and organizations in the Commonwealth) to work on a variety of collaborative research projects addressing the evolution, convergence and complexity of such domestic and foreign security challenges as terrorism, cybersecurity, transnational crime and weapons of mass destruction.
CTSS faculty, staff and fellows — who are internationally recognized experts in their respective fields — represent such diverse disciplines as psychology, criminology, political science, education, philosophy and computer science.
Earning an M.A. in Security Studies with a concentration in International Security can lead to a variety of career paths in a number of security-related fields, including government and intelligence agencies, the military, foreign policy, law enforcement and international development. The program can also help to advance the careers of those who work for public, private and/or nonprofit organizations that are focused on international affairs.