Upcoming Event:
Attend our virtual Open House Oct. 16 and receive an application fee waiver.
Learn more
.
A Criminal Justice Degree with Real-World Results
UMass Lowell's Bachelor of Science in Criminal Justice features a strong concentration of criminal justice courses combined with a traditional, well-rounded liberal arts education. The program equips students for careers focused on keeping people, neighborhoods and nations safe by enabling them to explore timely issues including violence and victims, justice-involved mental health populations, police innovations, national security and data-driven practice.
Providing a balanced presentation of current topics in the field, the diverse curriculum for this criminology degree includes a selection of courses that cover areas such as criminal law, corrections, policing, emergency management, homeland security, terrorism, hate crime, criminal profiling, victimology and violence.
Employment of police and detectives is projected to grow 7% from 2016 to 2026, about as fast as the average for all occupations.*
---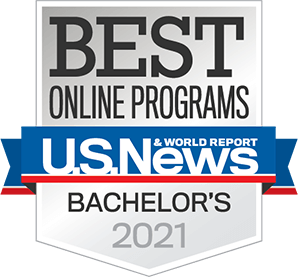 Ranked as One of the Best Online Bachelor's Programs in the Nation by U.S. News & World Report
Ranked One of the Best Online Bachelor's Programs for Veterans in the Nation by U.S. News & World Report
---
Massachusetts Law Enforcement Professionals:
UMass Lowell's Bachelor of Science in Criminal Justice is Quinn Bill-certified by the Massachusetts Department of Higher Education. Providing educational incentives through salary increases for regular full-time officers in participating cities and towns throughout the state, the Quinn Bill ensures that police officers who graduate from eligible institutions and programs qualify for incentive pay.
Visit the Police Career Incentive Pay Program website to learn more.
"I'm graduating from UMass Lowell almost 20 years to the day that I graduated from high school. I'm a veteran — I was in the army — so that's why there was some time in between. A big part of my being able to graduate with my bachelor's degree was the fact that it was offered online. I really had to stay focused, but I learned a lot. I still have some GI Bill funds left, so I am studying for the LSAT right now and I am planning on applying to law school."
Joseph K.
Bachelor of Science in Criminal Justice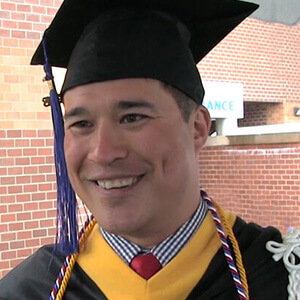 Median mid-career salary reported by UMass Lowell B.S. in Criminal Justice alumni: $79,110*
* Data provided by PayScale.
Take On Emerging Issues Confronting the Criminal Justice System
UMass Lowell's School of Criminology and Justice Studies prides itself on excellence in scholarship, and is equally committed to using its knowledge to address real-world problems. Faculty members are leaders in conducting large-scale national research projects and in working collaboratively with communities and agencies throughout the region to assist with strategic problem solving, crime analysis, evaluation research and policy analysis.
Graduates of the B.S. in Criminal Justice program will have:
A thorough understanding of the criminal justice system and current issues in the field
The ability to apply theory and research to real-world problems
Highly developed critical thinking skills; an understanding of ethical decision making; and an awareness of diversity as it pertains to crime, offenders, victims and the criminal justice system
Professional computer skills related to research methods, criminal justice statistics, crime mapping and data analysis
The ability to apply critical thinking skills and knowledge to positions in the criminal justice field and/or graduate education studies
Graduates of the B.S. in Criminal Justice program can pursue many career paths including:
Bailiff
Border Patrol Agent
Corrections Officer
Court Clerk
Criminologist
Detective
Federal Agent
Paralegal
Police Officer
Private Security Officer
Probation Officer
Social Worker
Victim's Advocate
SAVE TIME AND MONEY WITH UMASS LOWELL'S BS TO MA PROGRAM
UMass Lowell's BS to MA Criminal Justice program makes graduate education more affordable and attainable for students interested in pursuing advanced studies. Students enrolled in the B.S. in Criminal Justice program have the opportunity to complete both their bachelor's and master's degrees at an accelerated pace. As part of the program, two graduate classes can be counted towards the 120 credit hours required for the Bachelor of Science in Criminal Justice, as well as the 22 credit hours required for the Master of Arts in Criminal Justice. For more information, contact your Criminal Justice advisor.
Transfer Credits / Credit for Prior Learning
Have you earned credits by taking courses at another accredited college or university in the past? You may be able to count those credits and courses towards your degree at UMass Lowell. Please review our transfer credit policy and email our Advising Center at Continuing_Education@uml.edu for additional details.
UMass Lowell's Bachelor of Science in Criminal Justice is consistently independently ranked as a top online program
Ranked #1 Most Affordable Bachelor's in Criminology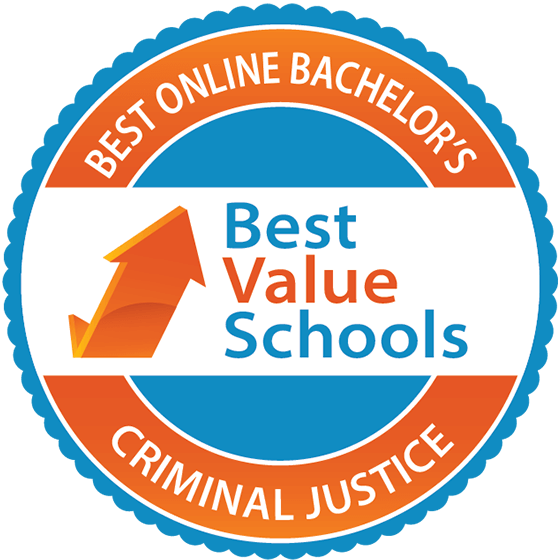 Ranked #5 Best Value Online Bachelor's in Criminal Justice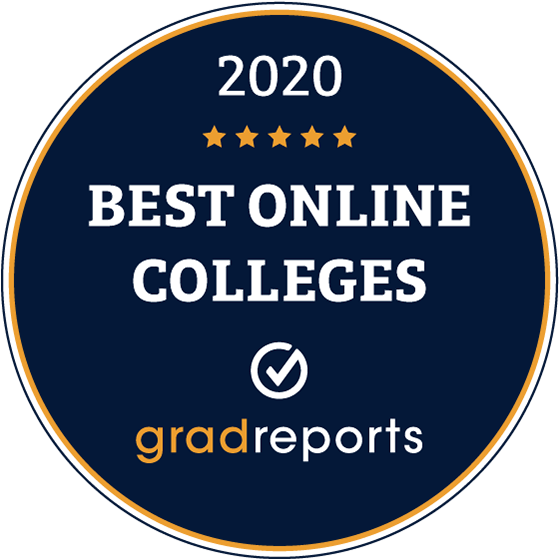 Ranked as a Top 25 Online College for Bachelor's in Criminal Justice