The Plastics Seminars and Workshops at the University of Massachusetts Lowell are highly respected throughout the plastics industry as a proven method of gaining both theoretical and practical information. Offered by the Division of Graduate, Online & Professional Studies and the Department of Plastics Engineering for the past 30 years, these seminars and workshops provide effective technical instruction applicable to plastics materials, processes, design and quality control.
Who Should Attend
These seminars are designed for technical and non-technical audiences, including manufacturers, suppliers and end-users. Professionals in the areas of production, engineering, design, packaging, management, purchasing and marketing can benefit from these seminars.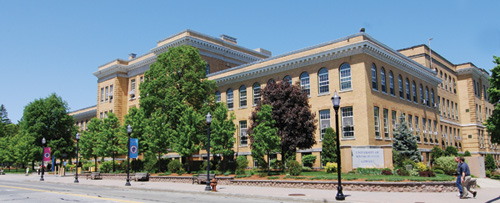 About the University
UMass Lowell is a national research university and one of the five campuses of the University of Massachusetts system. The most technologically focused campus, UMass Lowell offers degree programs at all levels through the doctorate, and presently has a student enrollment of more than 18,000. It is one of the fastest rising universities in the nation in the U.S. News & World Report rankings.
The University's Plastics Engineering Department is an internationally recognized leader in plastics engineering education, and houses the first accredited undergraduate program in Plastics Engineering in the United States. Staffed by internationally respected experts and authors of definitive plastics engineering texts, the Department is a unique forum for discussing contemporary issues in the plastics industry. UMass Lowell's Division of Graduate, Online & Professional Studies has been a pioneer in online education, and has been making the University's traditional academic programs available to students all over the world since 1996. The Division serves as an important educational resource for companies, providing professional development and training opportunities for employees on campus, online and onsite at companies worldwide.