Registration
Course Number: PLSM.7320
Tuition:
$1,850
---
July 27-29

PLSM.7320
Thomas Bezigian
8:30am-5:00pm

Registration for this seminar has closed.
---
For more information about registering,
click here.
Overview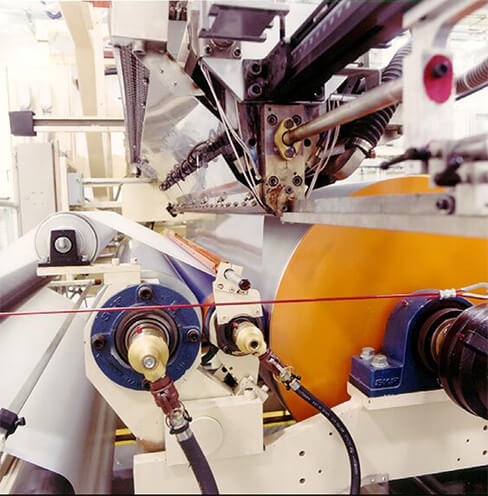 Extrusion coating and laminating represent a major portion of the food, consumer and industrial packaging products. It is a multibillion-dollar industry on the leading edge of technology, producing products such as multi-layer flexible packaging, milk cartons, drinking cups, aseptic packaging, release papers, graphics papers and much more. Substrates such as lightweight paper, heavyweight paperboard, film, foil, and woven and non-woven fabrics are combined with a variety of polymers to produce a nearly endless list of products.
This course consists of three days of classroom work centering around the fundamentals of extrusion, various common polymer technology and testing, equipment attributes, and processing. Various structures, raw materials, coextrusion, and other proven processing techniques are covered in depth. Emphasis is placed on providing process setup and troubleshooting to be used on Day One on your return to the factory. Coursework includes an in-depth description and potential uses and limitations of extrusion coating and laminating. Ample time is given for case studies and questions and answers.
Although there is no prerequisite for this course, knowledge of engineering principles, fundamentals of extrusion, and some background in plastic, paper and foil raw materials would be helpful.
Content
Overview of a Typical Extrusion Coating Line
Unwind; priming; extruder; laminating station; post treating; winders
Raw Materials
Polyethylene; polypropylene; adhesive, barrier, and high-temperature resins
Substrates
Paper; paperboard; foil; film; non-wovens
Processing
Start-up and shut down; solidification and cooling; adhesion; quality and troubleshooting; maintenance