Online Master's in Security Studies, Cybersecurity Concentration
Develop the ability to address the technology, security and human weaknesses that leave organizations vulnerable to data breaches and cyberattacks with UMass Lowell's Master of Science in Security Studies: Cybersecurity concentration.
This 10-course program offers a combination of Criminal Justice and Information Technology courses. You will learn contemporary issues in security management, intelligence policy, national security and cybercrime trends. Simultaneously, you will explore computer and network security topics such as virtual systems management, secure mobile networks, cloud computing and digital forensics.
Career Outlook
Source: Lightcast, 2022
Median Annual Wages for Information Security Analysts in the Top Industries
| Industry | Median Annual Wages |
| --- | --- |
| Computer systems design and related services | $102,620 |
| Finance and insurance | $101,130 |
| Information | $96,580 |
| Management of companies and enterprises | $94,180 |
| Administrative and support services | $94,120 |
Employment of information security analysts is projected to grow 32 percent from 2018 to 2028, much faster than the average for all occupations. Demand for information security analysts is expected to be very high, as these analysts will be needed to create innovative solutions to prevent hackers from stealing critical information or causing problems for computer networks.
—U.S. Department of Labor, Bureau of Labor Statistics, Occupational Outlook Handbook, 2019
Key Takeaways
Deepen knowledge on a range of topics, including:
Computer network security principles
Intelligence collection and analysis
The history and evolving nature of the relationship between technology, crime and security
Domestic and international security threats and responses
Critical infrastructure protection
Strategies and agencies (federal and state) that aim to protect the nation from cyber attacks
Leaders in Terrorism and Security Studies Research
The Center for Terrorism and Security Studies (CTSS) was established in 2013 to bring together faculty from several colleges at UMass Lowell and other institutions and organizations in the Commonwealth. The CTSS collaborates on research projects addressing the evolution, convergence and complexity of domestic and foreign security challenges such as terrorism, cyber security, transnational crime and weapons of mass destruction.
Learn from CTSS faculty, staff and fellows who are internationally recognized experts in their respective fields, representing psychology, criminology, political science, education, philosophy and computer science disciplines.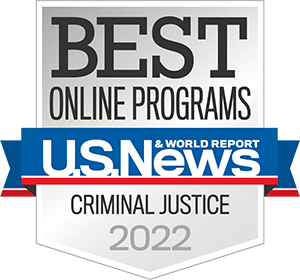 Ranked #2 Best Online Master's in Criminal Justice Programs in the Nation by U.S. News & World Report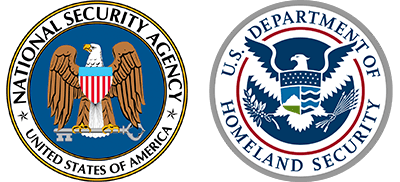 UMass Lowell has been designated a National Center of Academic Excellence in Cyber Defense Research by the NSA and the Department of Homeland Security
At UMass Lowell, we believe that students should have as much information as possible up front so they can make informed decisions before enrolling in a degree program or signing up for a course.
Tuition for all undergraduate courses offered through the Division of Graduate, Online & Professional Studies is the same for both in-state and out-of-state students. Tuition for all online graduate courses is also the same for both in-state and out-of-state students. Tuition is priced per credit. To calculate the tuition for a course, simply multiply the per-credit tuition by the total number of credits per course. Exception: If the total number of course contact hours is greater than the total number of credits, the per-credit tuition is instead multiplied by the total number of contact hours.
Spring 2023 Tuition

Cost Per Credit
Cost Per 3-Credit Course*

Graduate

Online
$585
$1,755
Online Business**
$655
$1,965
Online IT and Engineering***
$600
$1,800
Online Education
$470
$1,410
Graduate Online Education Courses in the Ed.D. and Ph.D.****
$495
$1,485
On Campus
View Here
View Here
*If the number of contact hours exceeds the number of credits, tuition is calculated by multiplying by the total number of contact hours.
**Applies to ACCT, BUSI, ENTR, FINA, MGMT, MKTG, MIST and POMS courses.
***Applies to CHEN, CIVE, EECE, ENGN, MECH, PLAS and MSIT courses.
****Applies to graduate online education courses in the Ed.D. and Ph.D.
Additional Costs

Term Registration Fee
$30
Late Fee
$50
Graduate Degree and Certificate Application
$50
Please note: Tuition and fees are subject to change.
Applying into the Security Studies: Cybersecurity Concentration Program
Applications to the Graduate Program in Security Studies are accepted and processed year-round. Students accepted into the program can begin their courses in the Fall, Spring or Summer terms. To be considered for admission to this program, applicants must have earned an undergraduate degree from an accredited institution of higher education, with a final cumulative GPA of at least 3.0.
All applicants must submit the following:
A completed application
Official transcripts: An undergraduate degree in computer science or relevant professional experience is required for many of the technical courses in this graduate degree program.
No GRE or MAT required.
International students: Submit your official test results from the Test of English as a Foreign Language (TOEFL) exam. See Graduate Admissions International Graduate Application Requirements page for additional details.
F1 student visas are not issued for this program since it is offered exclusively online.
For specific information regarding any of the above application materials (which may vary for some programs), please see UMass Lowell's Graduate Application Requirements at https://www.uml.edu/Grad/Process/.
Applications can be completed and submitted at any time during the year. Each application is processed — and each applicant notified — as soon as all admissions materials have been received and reviewed. For additional details, please visit https://www.uml.edu/grad/.
Graduate Program Admissions Requirements
Admission to all graduate programs at UMass Lowell is contingent upon successful completion of a bachelor's degree. In many cases, applicants may register for a course before they have formally applied into the program; however, students requiring financial aid may want to wait until they have been formally accepted into the program to ensure that their course(s) will be covered. Contact UMass Lowell's Office of Graduate Admissions if you have questions about the application process.
Apply Now
Questions Regarding Your Graduate Application?
Email Graduate_Admissions@uml.edu or call 800-656-4723 (for U.S. students) or 978-934-2390 (for international students).
For General Assistance:
For general questions about registering for courses or to find out who the advisor is for your graduate program, call 800-480-3190. Our admissions and advising teams are here to help!
Already Applied?
Check the Status of Your Application