Master's in Security Studies, Cybersecurity Online Degree
Develop the ability to address the technology, security and human weaknesses that leave organizations vulnerable to data breaches and cyberattacks with UMass Lowell's Master's in Security Studies, Cybersecurity online degree.
This 10-course program offers a combination of criminal justice and information technology courses. You will learn about contemporary issues in security management, intelligence policy, national security and cybercrime trends. Simultaneously, you will explore computer and network security topics such as virtual systems management, secure mobile networks, cloud computing and digital forensics.
Career Outlook
Source: Lightcast, 2022
Occupations
Cyber investigator
Chief information officer (CIO)
Information security analyst
Information security specialist
Digital forensic examiner
IT auditor
Security systems administrator
Security architect
Cryptography engineer
"The median annual wage for information security analysts was $102,600 in May 2021. Employment of information security analysts is projected to grow 35 percent from 2021 to 2031, much faster than the average for all occupations."
Key Takeaways
Deepen knowledge on a range of topics, including:
Computer network security principles
Intelligence collection and analysis
The history and evolving nature of the relationship between technology, crime and security
Domestic and international security threats and responses
Critical infrastructure protection
Strategies and agencies (federal and state) that aim to protect the nation from cyber attacks
Our faculty is comprised of top academics in the area of security studies, as well as industry experts who hold security clearances with the U.S. military and have worked in law enforcement or for intelligence and justice agencies such as the Department of Homeland Security; the Bureau of Alcohol, Tobacco and Firearms; and the Department of Defense.
Our courses and programs of study enroll students from very diverse educational and professional backgrounds, and our alumni are employed in a wide variety of positions.
Leaders in Terrorism and Security Studies Research
The Center for Terrorism and Security Studies (CTSS) was established in 2013 to bring together faculty from several colleges at UMass Lowell and other institutions and organizations in the Commonwealth. The CTSS collaborates on research projects addressing the evolution, convergence and complexity of domestic and foreign security challenges such as terrorism, cyber security, transnational crime and weapons of mass destruction.
Ranked #2 Best Online Master's in Criminal Justice Programs in the Nation by U.S. News & World Report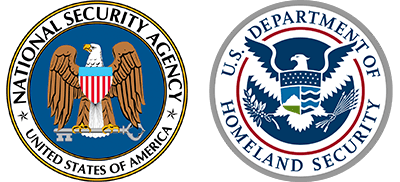 UMass Lowell has been designated a National Center of Academic Excellence in Cyber Defense Research by the NSA and the Department of Homeland Security
One Success Leads to Another
Apply credits from lower credentials to higher ones. Our programs are designed to build upon themselves:
Students who complete all courses in the
Graduate Certificate Program in Security Studies
with a 3.300 GPA or better will be automatically approved for admission into the Master of Science in Security Studies: Cybersecurity Concentration. All courses taken to complete the graduate certificate will count toward the completion requirements for the master's degree.
Tuition at UMass Lowell is typically half the cost of private colleges, and our online tuition is among the lowest in the nation. Tuition for online programs offered through the Division of Graduate, Online & Professional Studies is the same whether you live in-state, out-of-state or outside of the U.S.
Fall 2023 Tuition

Cost Per Credit
Cost Per 3-Credit Course*

Graduate

Online
$585
$1,755
Online Business**
$655
$1,965
Online IT and Engineering***
$600
$1,800
Online Education
$470
$1,410
Online Education for Ed.D. and Ph.D.
$500
$1,500
On Campus
View Here
View Here
*If the number of contact hours exceeds the number of credits, tuition is calculated by multiplying by the total number of contact hours.
Additional Costs

Term Registration Fee
$30
Late Fee
$50
Graduate Degree and Certificate Application
$50
Please note: Tuition and fees are subject to change.
Frequently Asked Questions
Cybersecurity is among the most in-demand professions in the United States. As of 2023, there is a shortage of millions of these professionals in the country, which has increased the median salary. Fortune Education writes, "As the need for cybersecurity talent grows, wages and other benefits should follow. Currently, the median salary for cybersecurity professionals in the U.S. is $135,000."

In addition to a very high demand for workers and competitive, six-figure salaries, many cybersecurity professionals find their work meaningful. They are the guardians of the digital landscape. They protect sensitive information, secure networks and ensure the integrity of digital infrastructure. By preventing cyberattacks and minimizing their impact, they safeguard businesses, governments and individuals from the devastating consequences of data breaches and hacking incidents.

The field of cybersecurity offers a wide range of career opportunities. With the increasing frequency and severity of cyberattacks, organizations are investing heavily in cybersecurity talent. From cybersecurity analysts and engineers to consultants and managers, there is a wide range of roles to choose from.

Graduates from UMass Lowell's Master's in Security Studies, Cybersecurity concentration may find jobs as:

Cyber investigators
Chief information officers (CIO)
Information security analysts
Information security specialists
Digital forensic examiners
IT auditors
Security systems administrators
Security architects
Cryptography engineers

Moreover, the demand for cybersecurity professionals is expected to continue to grow rapidly in the coming years. As technology advances and our reliance on digital systems increases, the need for skilled cybersecurity experts will become even more critical. This presents exciting prospects for individuals looking to enter or advance their careers in this dynamic field.

Although the field of cybersecurity does not require intensive math, it does require strong analytical and quantitative skills. Students in the Master of Science in Security Studies, Cybersecurity concentration at UMass Lowell are not required to complete any math specific courses, but some of the courses in the curriculum are either IT based or require a strong background in information technology as a prerequisite. Students who are interested in security studies but lack the technical background required, may find the Master of Arts in Security Studies with concentrations in Homeland Defense, Industrial and Economic Security, or International Security appealing.
In today's technologically advanced world, cybersecurity professionals are the unsung heroes ensuring our digital safety. They protect personal information, safeguard critical infrastructure and defend against cyber threats.

These professionals possess a unique combination of skills and knowledge to anticipate, detect and respond to ever-evolving cyber threats. With expertise in areas such as network security, encryption and forensics, they aim to prevent cyberattacks and minimize their impact. They are at the forefront of technological advancements, constantly adapting and staying ahead of cybercriminals.

A common misconception about cybersecurity professionals is that cybersecurity is solely a technical field. Although technical expertise is essential, this role requires strong communication and problem-solving skills. You must be able to effectively communicate complex security concepts to non-technical stakeholders and think critically to anticipate and respond to cyber threats.

Another misconception is that cybersecurity professionals are solely responsible for preventing cyberattacks. In reality, maintaining cybersecurity is a collective effort that requires collaboration between professionals, organizations and even the government.

One of the biggest challenges cybersecurity professionals encounter is the constantly evolving nature of cyber threats. Cybercriminals always find new ways to exploit vulnerabilities, making it essential for cybersecurity professionals to stay up to date with the latest trends and technologies.

Another challenge is the nationwide shortage of skilled cybersecurity workers. The demand for cybersecurity expertise far outweighs the supply, leading to a skills gap in the industry. This shortage makes it difficult for organizations to find qualified professionals.
Applying into the Security Studies: Cybersecurity Concentration Program
Applications to the Graduate Program in Security Studies are accepted and processed year-round. Students accepted into the program can begin their courses in the Fall, Spring or Summer terms. To be considered for admission to this program, applicants must have earned an undergraduate degree from an accredited institution of higher education, with a final cumulative GPA of at least 3.000.
All applicants must submit the following:
A completed application
Official transcripts: An undergraduate degree in computer science or relevant professional experience is required for many of the technical courses in this graduate degree program.
No GRE or MAT required.
International students: Submit your official test results from the Test of English as a Foreign Language (TOEFL) exam. See Graduate Admissions International Graduate Application Requirements page for additional details.
F1 student visas are not issued for this program since it is offered exclusively online.
Graduate Program Admissions Requirements
Admission to all graduate programs at UMass Lowell is contingent upon successful completion of a bachelor's degree. In many cases, applicants may register for a course before formally applying to the program; however, students requiring financial aid may want to wait until they have been formally accepted into the program to ensure that their course(s) will be covered. Contact UMass Lowell's Office of Graduate Admissions if you have questions about the application process.
Apply Now
Questions Regarding Your Graduate Application?
Email Graduate_Admissions@uml.edu or call 800-656-4723 (for U.S. students) or 978-934-2390 (for international students).
For General Assistance:
For general questions about registering for courses or to find out who the advisor is for your graduate program, call 800-480-3190. Our admissions and advising teams are here to help!
Already Applied?
Check the Status of Your Application