Position Yourself for a Successful Legal Career
UMass Lowell's Certificate Program in Paralegal Studies explores the role of paralegals in both the public and private sector, while offering a unique mix of legal theory and practical skills that will put you on the path to becoming a paralegal. Offered entirely online or as a mix of online and on-campus courses, the program's robust curriculum covers a wide range of legal studies topics such as basic legal concepts and vocabulary, the practices and procedures involved in the litigation process, the principles of jurisprudence, and legal issues that influence and intersect with modern business practices.
The development of critical thinking, communication skills and the ability to conceptualize ideas is reflected in the curriculum, which provides students with a balanced presentation of issues in the field.
The program is offered by UMass Lowell's School of Criminology & Justice Studies, which boasts highly ranked undergraduate and graduate programs both on campus and online. The school not only familiarizes students with the facts and concepts of criminal justice but more importantly, it teaches them how to apply this knowledge to related social problems and changing situations.
Success Story
While the majority of paralegals are employed at law firms, the knowledge and skills that paralegals possess are also applicable to a variety of different work environments. Paralegal jobs are available in such places as corporate legal departments, government agencies, financial institutions, real estate companies, banks, insurance businesses, consulting firms and healthcare providers.
---
Employment of paralegals and legal assistants is projected to grow 10 percent from 2019 to 2029, much faster than the average for all occupations. As law firms try to increase the efficiency of legal services and reduce their costs, they are expected to hire more paralegals and legal assistants.
---
A paralegal career can focus on a number of different legal areas such as real estate law, litigation, business law, personal injury, international law, estate planning, criminal law, intellectual property, environmental law, bankruptcy, immigration or family law.
Students who enroll in the Certificate in Paralegal Studies program can gain a strong foundational knowledge of a wide range of legal matters including:
legal research processes and written reports, case briefs and memoranda
litigation procedures such as discovery, pleadings, motions and depositions, and trials and appeals
real estate deeds, title examinations, brokerage contracts, and tenant rights and liabilities
legal concepts and terminology related to core estate planning tools
One Success Leads to Another
Apply credits from lower credentials to higher ones. Our programs are designed to build upon themselves:
Students who successfully complete the Paralegal Studies Certificate Program can count all of the courses from the certificate program towards UMass Lowell's B.S. in Criminal Justice: Paralegal Option or Bachelor of Liberal Arts: Legal Studies Concentration program.
---
UMass Lowell's Certificate Program in Paralegal Studies is consistently independently ranked as a top online program.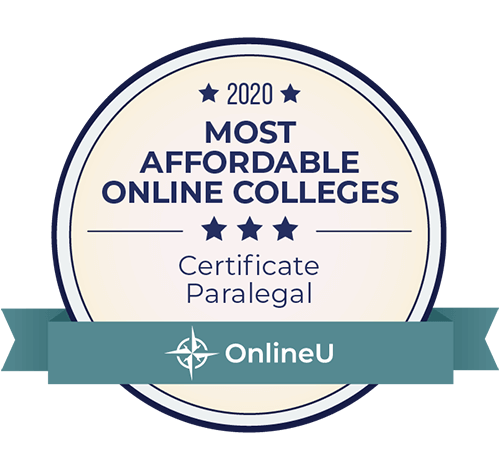 Ranked #10 Most Affordable Online Paralegal Certificate Program by OnlineU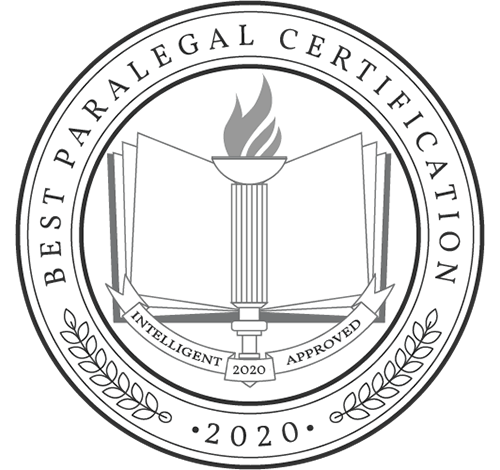 Ranked #14 Best Online Paralegal Program and Named "Best in the Northeast" by Intelligent.com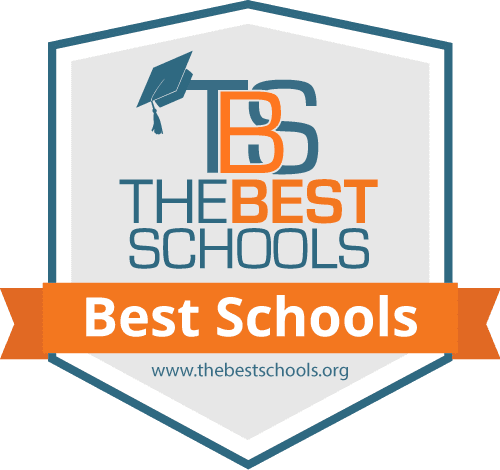 Ranked #14 Best Online Paralegal Program by The Best Schools